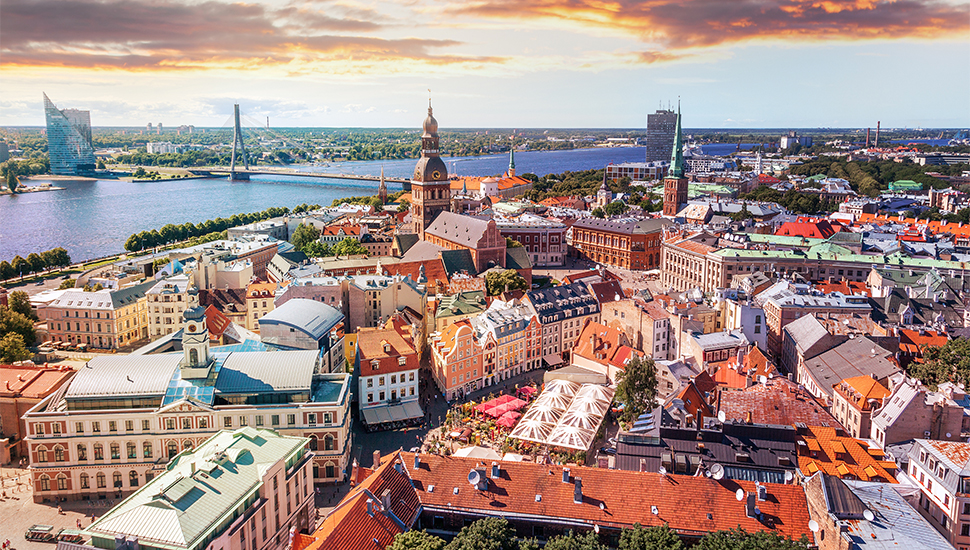 Top 10 Things to See in Riga, Latvia

Posted on 11 December 2020 by starttravel.co.uk
Latvia's capital city is bursting with youthful vigour, boasting a pulsating nightlife and a vast array of great dining spots. The city centre is packed with medieval architecture, while further out more than 800 art nouveau buildings - the most any in the world - add a grandiosity to the old cobbled streets.
Here 10 of the best things to see in Riga.
Note on Coronavirus: For the latest entry requirements, please visit the FCDO Latvia page.
Flight time from London: 2h 40m
Vecrīga - the Old Town
Vecrīga is a UNESCO World Heritage Site, located on the right bank of the Daugava River. Its picturesque cobbled streets are packed with galleries, museums, bars and restaurants. While you're here make sure you indulge in the special 'Vecrīga' pastry - it's filled with curd and vanilla cream and topped with icing sugar.
Look out for the Great and Small Guild Halls - built when Riga was a bustling Hanseatic City, and keep your eyes peeled for Rozena iela, a street so narrow you can touch both sides as you walk down it.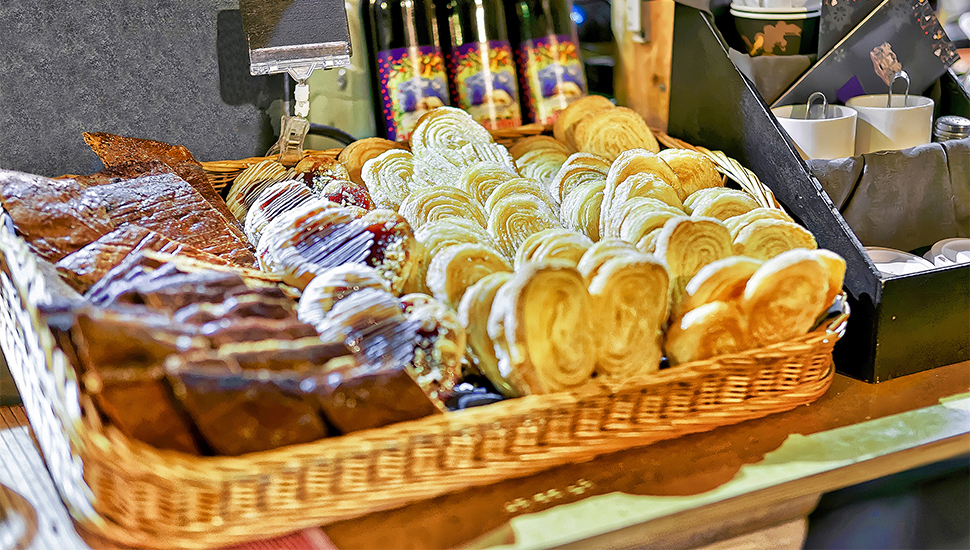 Town Hall Square
Pause to take in the majestic buildings of Riga's Town Hall Square, particularly the Town Hall and House of the Blackheads. Incredibly, while they look like 14th-Century structures, they are just over 20 years old, having been planned and built soon after independence. Less visually appealing but at least as interesting is the Occupation Museum, housed in a brutalist 1970s Soviet building. And hunt around for a small stone marker where, purportedly, the world's first decorated Christmas tree was erected in 1510!
Art Nouveau Architecture
A third of the city's housing stock has been built in the art nouveau style; more than 800 amazing buildings amounting to the world's largest agglomeration of such architecture. Typical elements include female sculptures, floral reliefs and scary gargoyles.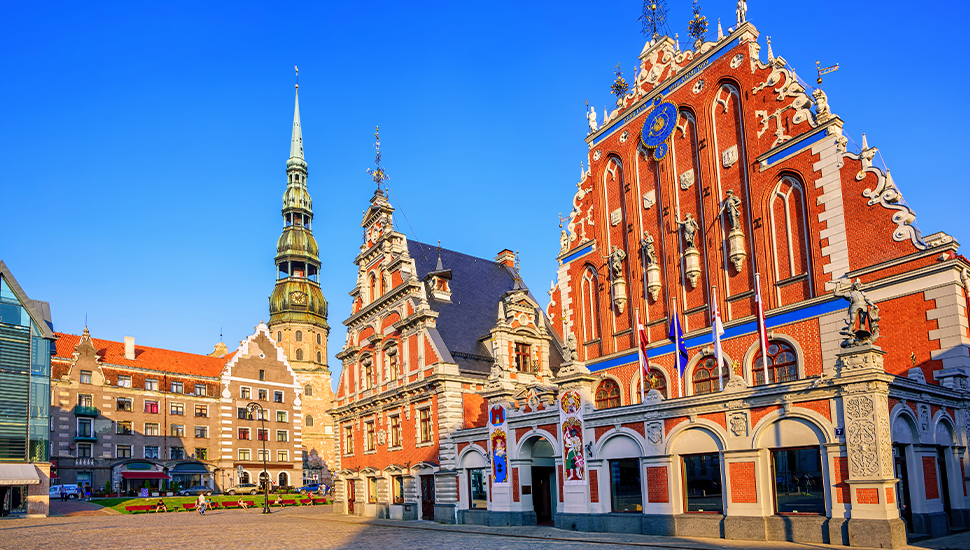 House of the Blackheads
The original House of the Blackheads was built in the 1330s for an association of unmarried merchants and ship-owners. After a number of modifications, the original building was sadly smashed by a German bombing raid in 1941. Happily, it was rebuilt after Latvia gained independence, having been completed in 1999.
Three Brothers
The Three Brothers is a complex of 15th-Century houses, located at 17, 19 and 21 Mazā Pils Street. No 17 is the oldest, built in the Gothic and Renaissance style.
Bastejkalns Parks
Watch the sun go down on the hill in Bastejkalns Parks, then say hello to the swans, ducks and beavers in the canal below (Pilsētas Kanāls). Until 1856 the area was occupied by fortifications, but as time went on it was converted into flower beds and pathways, with pretty wrought iron bridges over the canal, and even its own waterfall. Bastejkalns Parks are near the Freedom Monument (see below).
Freedom Monument
Built in 1935, the Freedom Monument survived German bombing, and commemorates those who fell in the Latvian War of Independence (1918-20). It's made of red granite and travertine, and features a Liberty sculpture holding three golden stars. At the base are 13 sets of reliefs featuring Latvian allegories, heroes and national iconography.
Riga Central Market
Part of Riga's UNESCO-listed area, Riga Central Market is a vast shopping area welcoming up to 100,000 shoppers each day. The amazing structure was once a German zeppelin hangar, inside which are now specialised areas selling fish, meat, dairy or vegetables. Don't forget to try the smoked eels!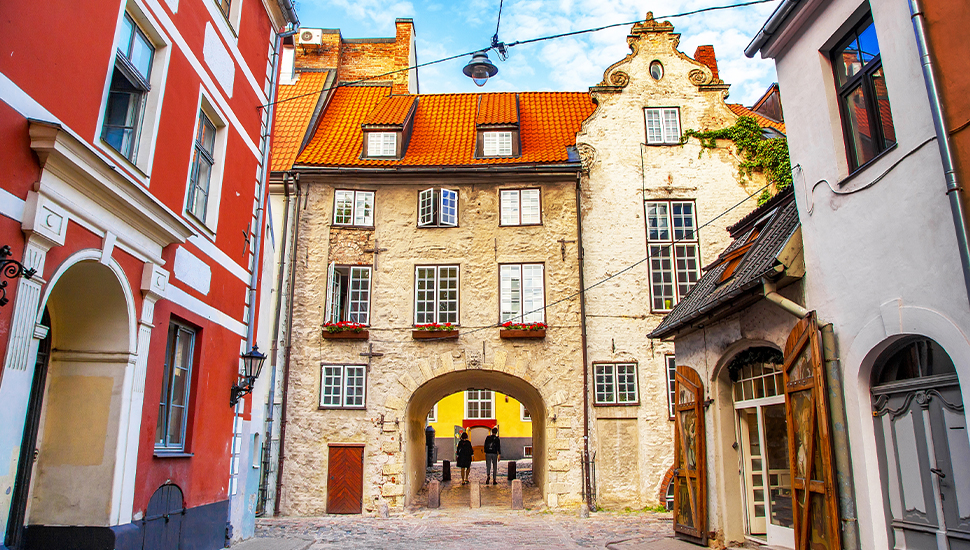 Swedish Gate
A vast wall surrounded Riga in medieval times, topped with 20 towers and a moat that would eventually be turned into the canal. There were also eight gates - but the Swedish Gate is the only survivor. After the wall became obsolete the gate was converted into an apartment - the only reason it survives. What's more, it was once inhabited by the city's executioner, who would leave a red rose on his window sill when an execution was to take place.
Cat House
The Cat House is an art nouveau-style building, constructed by a wealthy Latvian merchant in 1909. Atop the conical roof components stand two angry-looking cats, which originally had their backsides turned towards the mostly-German House of the Great Guild - from which the wealthy Latvian had been barred. However after a court case, the merchant was allowed into the guild, whereupon the cats were positioned less offensively.
0 comments
---
There are currently no comments for this post.