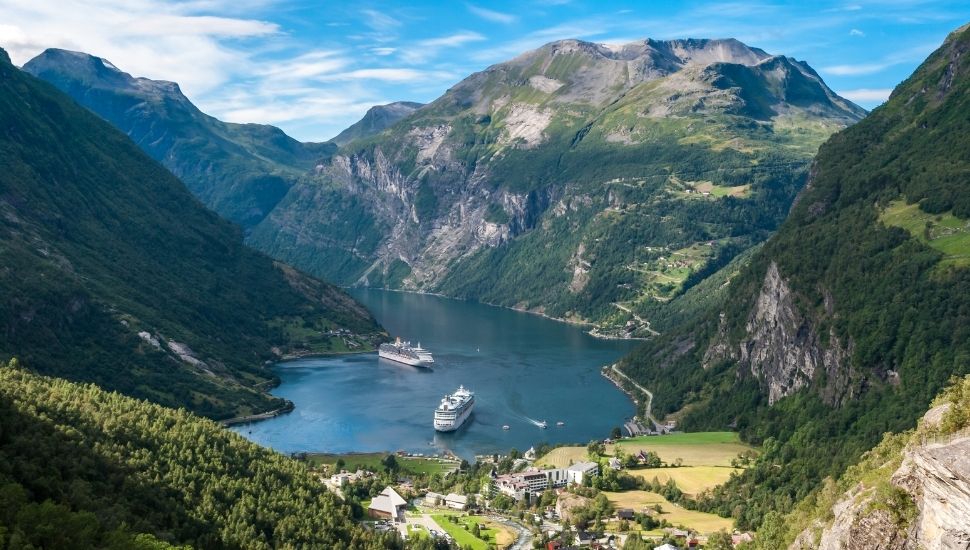 Norway Cruises: Explore The Fjords All Year Round

Posted on 26 April 2021 by starttravel.co.uk
For those who've been lucky enough to explore them, the Norwegian fjords rank as some of the most beautiful scenery they've ever seen
These deep gouges into Norway's coast were formed around 450 million years ago, when a mighty mountain range (loftier than Mount Everest by some way), was gradually scoured away by a series of vast glaciers. After all the scouring was done, what we now call Norway was left with scores of deep fjords - and one of the best areas to enjoy a cruise on the planet.
Most people visit Norway's fjords between June and August, but it's possible to explore them all year round - as long as you accept there will be some unpredictable weather!
Here are some of the most famous fjords and glaciers:
Geirangerfjord
Arguably one of the most awe-inspiring ferry trips on Earth, this 20km chug takes you through the very steep-sided Geirangerfjord, past abandoned homesteads clinging to the vertiginous sides, and tall blue-green waterfalls that drop into emerald waters below.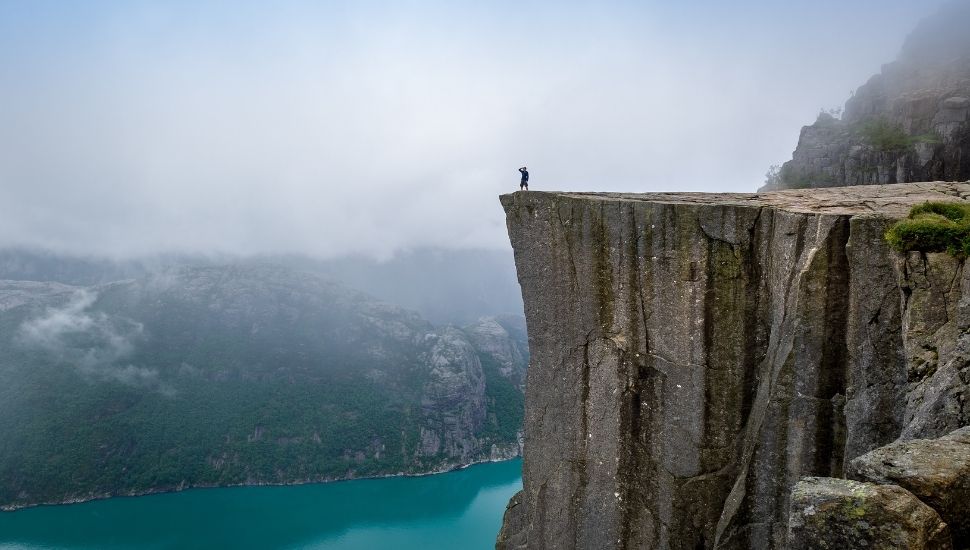 Pulpit Rock and the Lysefjord
Even without the world famous Pulpit Rock (Preikestolen) - a vast table-like jutting rock that overlooks the water - Lysefjord would be one of Norway's most impressive fjords. If you dare ascend to Pulpit Rock itself, you'll be rewarded with views into the fjord, some 604m below. Not one for the vertigo sufferers among us, but definitely a potential highlight of your Instagram account!
Jostedalsbreen
OK, this isn't a fjord, but it still qualifies as a "must-visit '' if you can. Jostedalsbreen is in fact an ice cap covering 487sq km and in places is hundreds of metres thick. Most towns near the icecap offer tours which involve you slipping into some crampons and crunching steadily across the duck-egg-blue ice.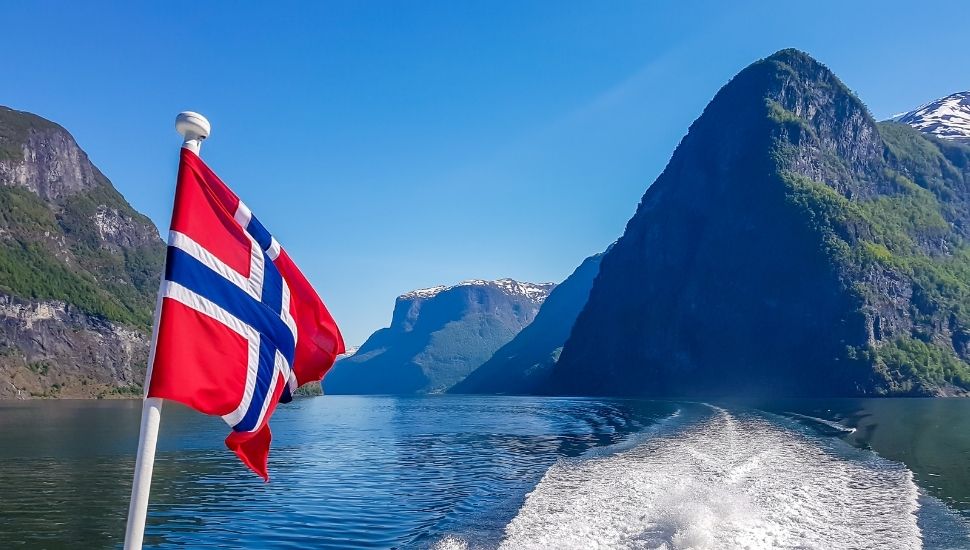 All-year round cruises
A number of cruise lines offer all-year-round cruises to certain Norwegian fjords. Lysefjord & Preikestolen is the most popular. Winter trips offer up the tantalising possibility of witnessing the Northern Lights.
There are several ways to enjoy such a cruise.
Cruises starting in the UK
For UK residents, the most common option is taking a return cruise from the UK to Norway. For example, P&O cruises operate cruises from Southampton to the key Norwegian fjords and back again, including excursions ashore at places like picturesque Stavanger. With no international flights or hotel stays ashore, this is probably the cheapest option (although there are plenty of ways to spend your money aboard!). Other Norway-bound cruise lines include Fred.Olsen (from Newcastle); Carnival (from Dover); Royal Caribbean (Southampton)and Cunard (Southampton).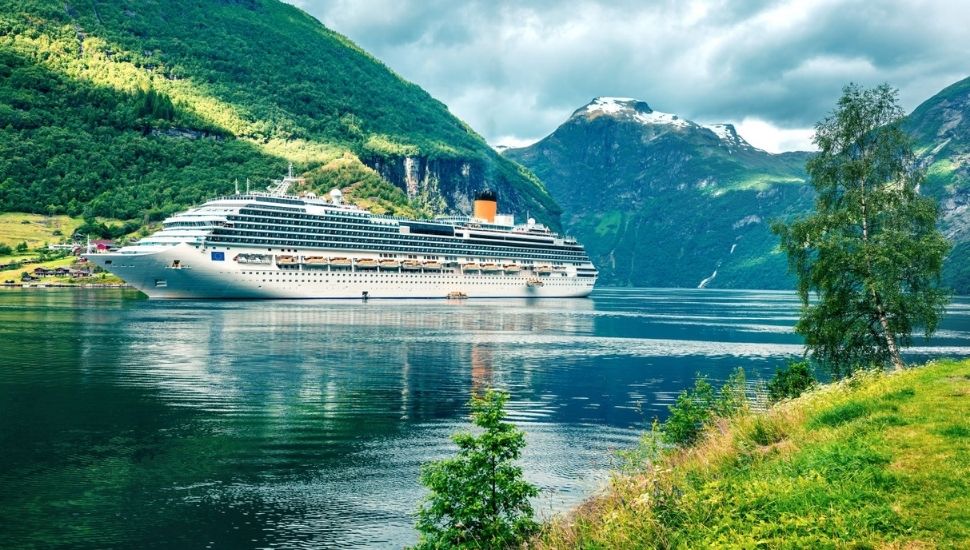 Cruises starting in Norway
Alternatively, you could fly to Norway then take a cruise in-country, opting for a multi-night cruise, or simply shorter day ferry trips. For example, Rodne operates ferry trips to Lysefjord & Preikestolen which cost around NOK 580 (55GBP), and to Bergen to Mostraumen (NOK 690; 60 GBP) - among other routes. However, doing it this way would mean organising your own travel between departure points - which could be costly and complex given the region's geography. It's far easier to stay on a cruise ship for the majority of your Norwegian cruise adventure. Longer cruises are available with operators like Hurtigruten, which offers a 34-stop cruise along most of Norway's coast. This is an expensive option (from 2000GBP) but you'll see most of the country's beguiling coastline.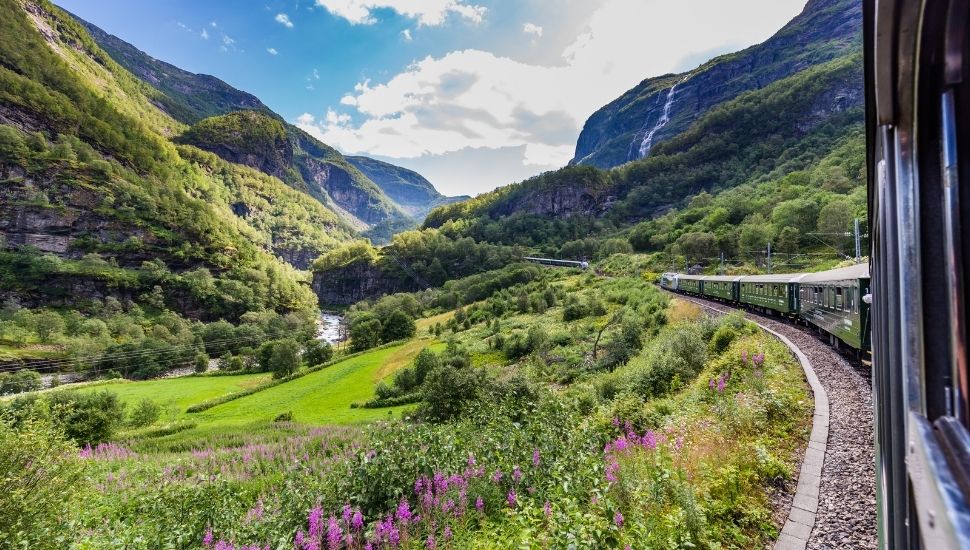 Cruise-and-train options
If you enjoy trains as well as cruise ships, you could book a cruise-and-train combo. These start in Oslo and usually involve taking the train to Bergen via Flåm. You would then board your cruise ship before exploring places like Aurlandsfjord and Sognefjord.
Cruising post-Covid-19
As the vaccine rollout continues across Europe, there is hope cruises to the Norwegian fjords can continue year-round, with cruise lines looking to capitalise on pent-up demand for such trips.
0 comments
---
There are currently no comments for this post.