6 Portuguese Dishes You Must Try This Summer
Posted on 22 July 2021
There are endless reasons to visit Portugal this year, not least of which is its UK green-listed status. Portugal is pretty much the only nearby destination for UK sunseekers, aside from tiny Gibraltar (which is essentially beach-free).
Fortunately, as well as being green-listed and sunny, Portugal is also packed with amazing history, architecture, art, and, perhaps most important of all - incredible Portuguese food dishes.
The Portuguese are fiercely passionate about their cuisine, which has a unique character of its own while being able to take on the Spanish, French and Italians. Portuguese food recipes have been heavily influenced by the cuisines of its former overseas colonies.
Featuring a wide variety of spices not often used elsewhere in Europe, Portuguese cuisine frequently includes piri piri (small, hot chili peppers), white and black pepper, paprika, clove, allspice, cumin and nutmeg. Olive is a common feature in Portuguese food too, with oils categorised by their acidity levels, ranging from 1.5 (strong taste) to 0.3 (very mild).
If you're planning a trip to Portugal soon, be sure to make room for some of these fabulous Portuguese dishes...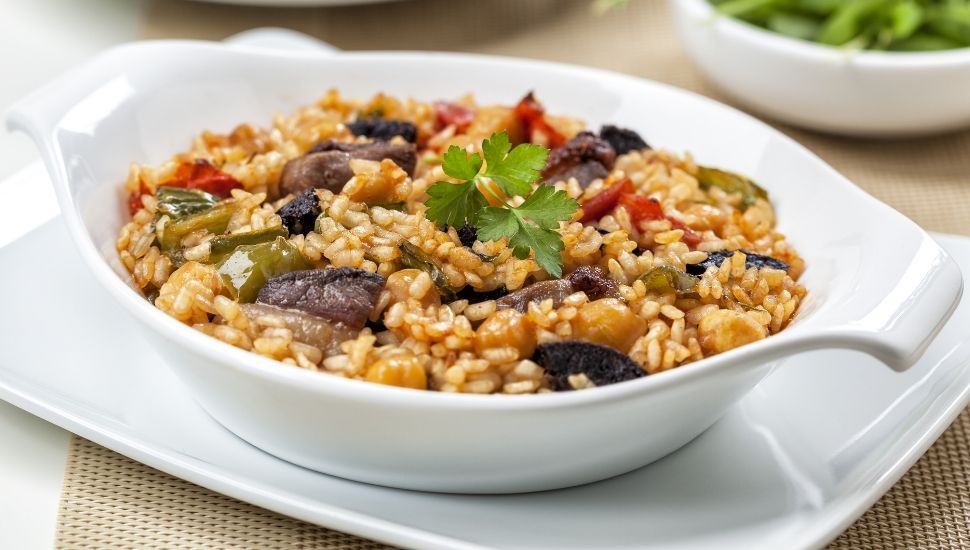 Arroz de pato - duck rice
Literally translated as 'duck rice', Arroz de pato is one of Portugal's best known dishes.
Traditionally prepared using wild duck - which is less fatty and stronger tasting than its mass-bred relation - the dish involves sautéing rice in onions and fat, risotto-style. Chouriço (similar to Spanish chorizo but fattier and spicier) is also added.
This popular Portuguese cuisine is usually prepared in a clay mold. Ideally served with green vegetables and a glass of Aragonês (a Portuguese red).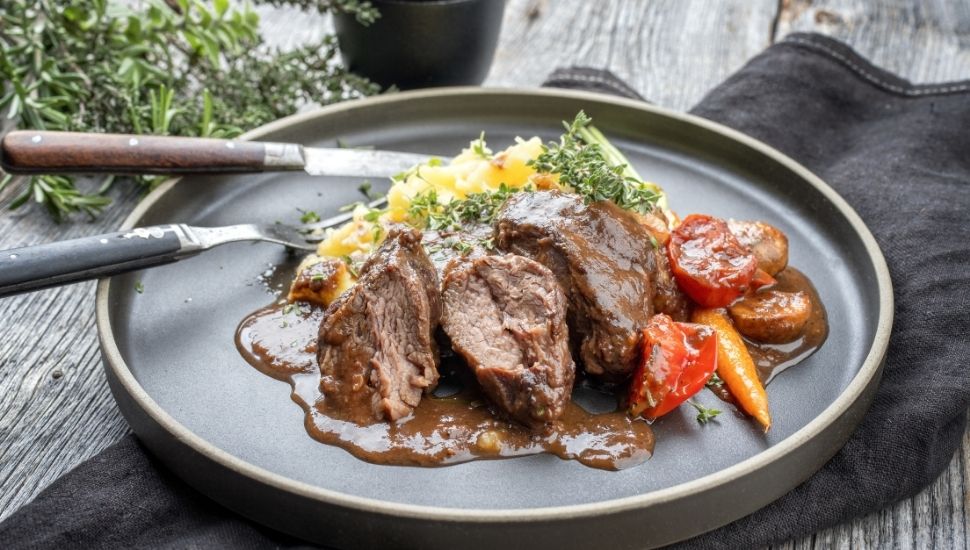 Bochechas no forno - clay-baked pork cheeks
The centrepiece of this fabulous Portuguese dish are pork cheeks, which are covered in hot sauce, herbs, onions, and potatoes, then cooked in a clay dish, in a stone oven (if made traditionally). When done well the pork will just fall apart.
But this is just one way to make Bochechas no forno - there are dozens of others (as is often the case with Portuguese dishes).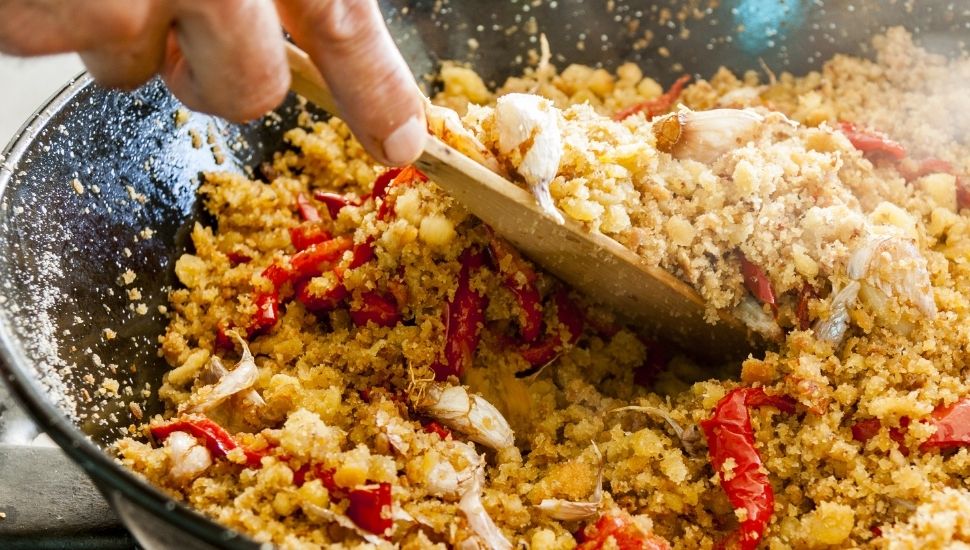 Migas - cornbread soaked in olive oil
Migas ("crumbs'' in both Portuguese and Spanish) started out as a simple breakfast for poor sheepherders. It has since turned into a point of culinary pride for both nations.
It's simply leftover bread, broken up and infused with garlic and olive oil, then mixed with whatever is on hand - such as meat, vegetables, peppers and beans.
A hearty and delicious must-try Portuguese dish, with countless variations.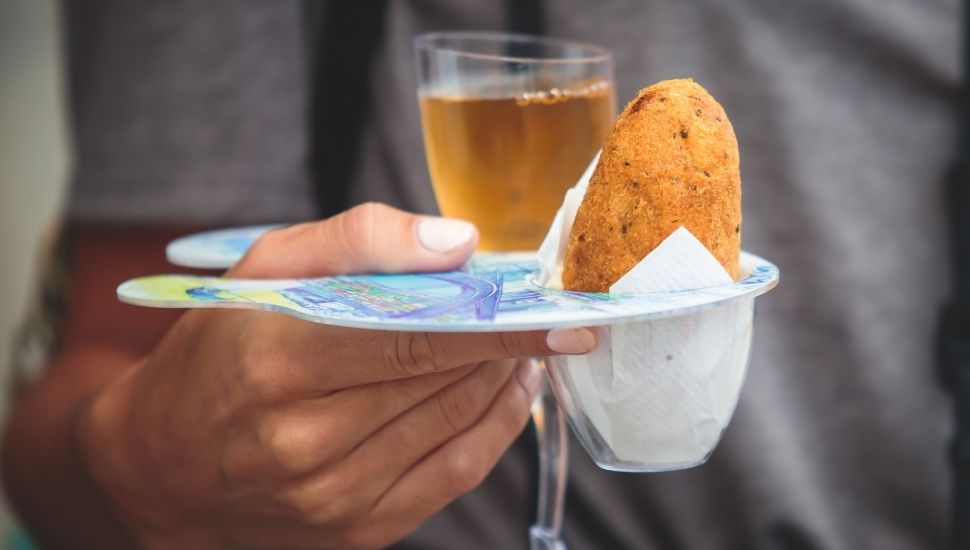 Pastel bacalao - salt cod cakes
Adopted as a national specialty, pastel bacalao are the ultimate fish fritters. Key ingredients to this Portuguese recipe are salt cod, potatoes, onion and garlic.
The popularity of this Portuguese dish spans the class system, with simple humble versions, as well as "posh-nosh" variants. But they all possess a deeply satisfying quality.
You'll find pastel bacalo sold in delicatessens, patisseries, roadside eateries, tavernas, and pretty much everywhere else in Portugal!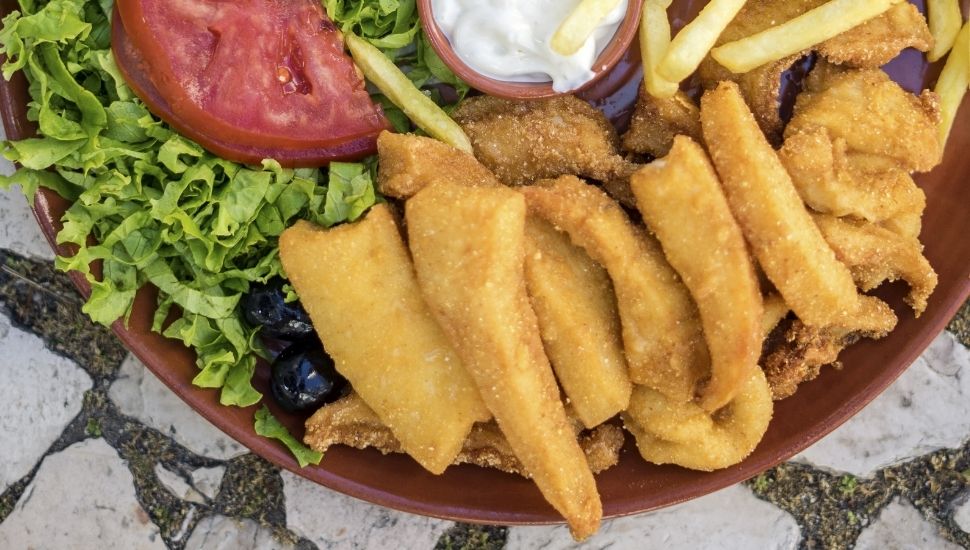 Choco frito - deep-fried cuttlefish
For the uninformed chocolate lover, this could sound like a dream come true. However, reality would dawn for them when a plate of deep fried cuttlefish appears.
Once over the shock, they'll surely adore this popular treat (crispy on the outside, squiddy on the inside), drizzled in lemon juice.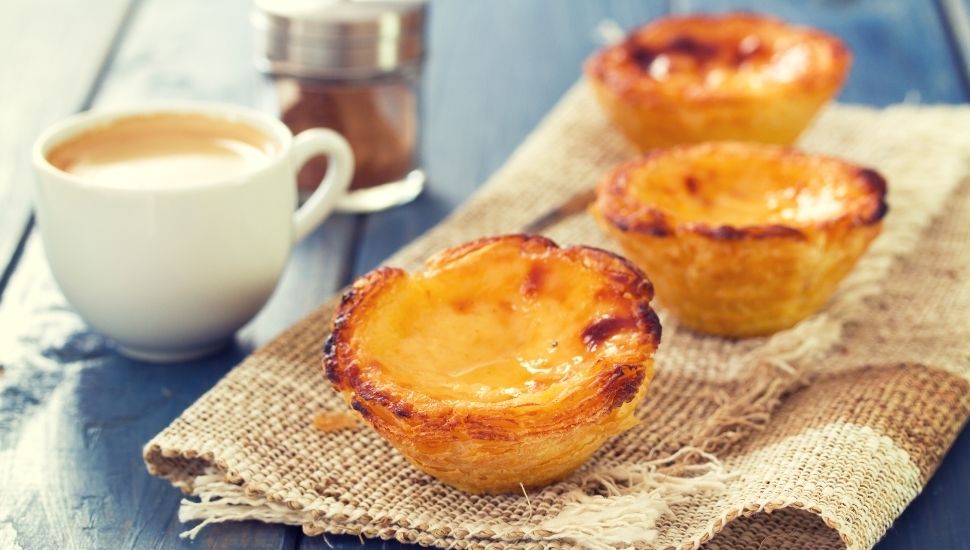 Pastel de nata - egg tart
Speaking of desserts, the pastel de nata (egg tart) - one of the most famous Portuguese dishes - is a must try.
Indeed, this delicious treat is so ubiquitous that you'll be tempted at every turn.
Try a few different tarts, as the quality can vary. Dusted with cinnamon, these little beauties are also popular in former Portuguese colonies, including Brazil and Macau.
Get a Quote