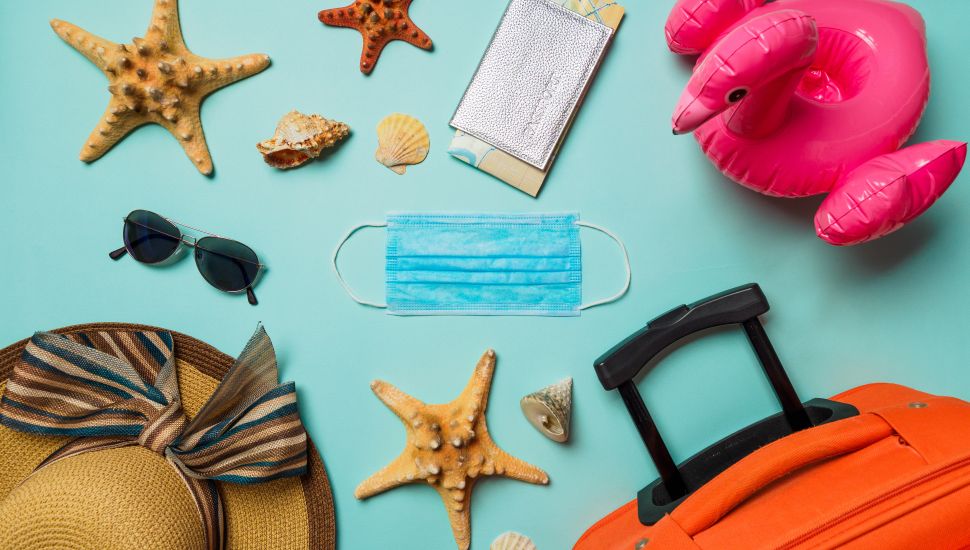 What is an "air bridge"? - UK travel quarantine plan explained

Posted on 09 July 2020 by starttravel.co.uk
Until this summer, most Britons had barely heard the term "air bridge". But the Covid-19 epidemic has changed all that, having severely limited travel between the UK and other countries.
But what does "air bridge" actually mean?
An air bridge is a travel corridor between the UK and another country that has a low coronavirus infection rate. Crucially, upon returning to Britain, people are not required to go into quarantine.
Britons can travel between the UK and an approved list of nations where Covid-19 is under control - i.e. where the "R number" is low (the average number of people a person with the virus infects).
A key objective of the "air bridge" policy is to boost the UK economy.
It is thought the government looked at five factors when deciding which nations to put on the safe list:
Economic importance of the nation to the UK
Passenger numbers and amount of trade
The Coronavirus "risk picture" and the health screening requirements in place at airports for passengers coming to the UK
A country's Covid-19 controls
A low R number - rate of infection in the country
A traveller would be exempt from quarantine if arriving in England from…(Correct as of July 7 2020)
Andorra, Antigua and Barbuda, Aruba, Australia, Austria, Bahamas, Barbados, Belgium, Bonaire, Sint Eustatius and Saba, Croatia, Curaçao, Cyprus, Czech Republic, Denmark, Dominica, Faroe Islands, Fiji, Finland, France, French Polynesia, Germany, Greece, Greenland, Grenada, Guadeloupe, Hong Kong, Hungary, Iceland, Italy, Jamaica, Japan, Liechtenstein, Lithuania, Luxembourg, Macau, Malta, Mauritius, Monaco, Netherlands, New Caledonia, New Zealand, Norway, Poland, Réunion, San Marino, Serbia, Seychelles, South Korea, Spain, St Barthélemy, St Kitts and Nevis, St Lucia, St Pierre and Miquelon, Switzerland, Taiwan, Trinidad and Tobago, Turkey, Vatican City, Vietnam.
The 14 British Overseas Territories are also exempt.
What about the USA? And China?
Because of high infection rates the quarantine exemption does not apply to the USA or Portugal. Many Asian countries have also been left off the list, including Laos, Cambodia, Thailand, China, Indonesia, Sri Lanka, Singapore and the Maldives - even though some of these countries report lower official infection rates than many EU countries.
When will restrictions be lifted on the remaining countries?
It is difficult to say. There may be a number of political issues at play which mean some air bridges won't open for some time. Possible examples include: ongoing tensions between the UK and China over Hong Kong; and the fact that some countries will not allow UK travellers entry in the first place, prompting the UK to reciprocate (e.g. in the case of Thailand).
Possibility of a second wave
If there is a second wave of Covid-19, quarantine restrictions - or even lockdowns - may return across the board. It is feared coronavirus survives and spreads more in winter, due to people spending more time indoors; compromised immune systems due to lack of sunlight; and the coronavirus potentially flourishing in lower temperatures, much like influenza does.
Enjoying a holiday now
Given the current situation, it is understandable many Britons are making the most of air bridges - while hoping they will remain in place for some time to come.
0 comments
---
There are currently no comments for this post.