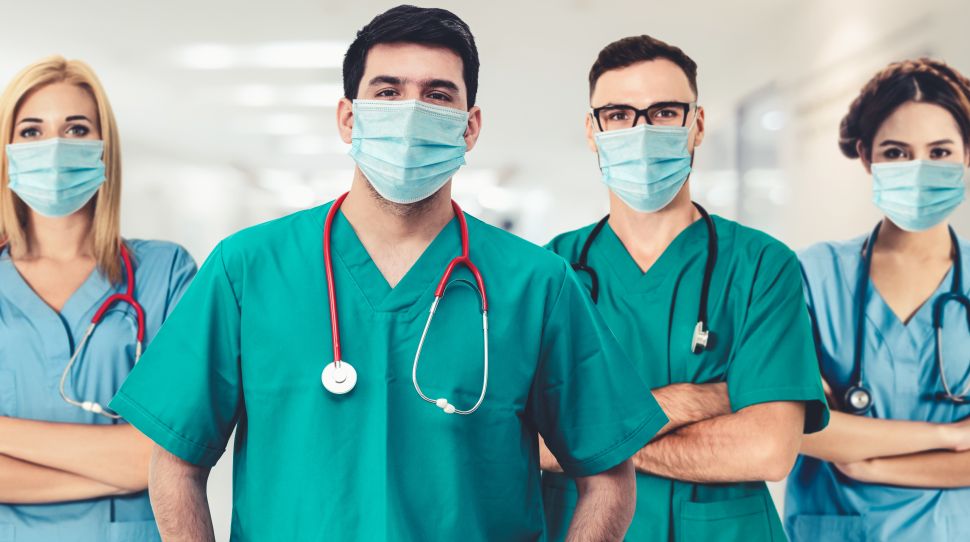 The cost of medical treatment abroad

Posted on 30 April 2020 by starttravel.co.uk
Fixing a broken leg in the USA could cost up to £6,000, while a three-day hospital stay could cost around £24,000. In one case, a Briton had to be flown home after an accident at a cost of nearly £500,000.
As UK residents, we are blessed with healthcare that is free at the point of delivery. If you're involved in an accident or develop a disease, everything from the ambulance, to A&E, to hospital admittance is provided by the National Health Service.
The UK is one of just 43 countries that offer free or universal healthcare - although not all of these nations match the provision of the NHS.
If you leave the UK for any reason, you can't access the same level of medical care - unless you pay for it.
EHIC card - for necessary medical care only
The European Health Insurance Card is available to UK residents travelling to the European Union, the European Economic Area (EEA) and Switzerland. If, for example, an EHIC holder has an accident while holidaying in France, they can expect free emergency medical care.
However, EHIC only covers necessary medical treatment.
What EHIC does not cover:
Private medical centres/private physician
Mountain rescues
Patients visiting Europe to obtain medical treatment or give birth
Treatment which can be postponed until you return to the UK
Cost of returning to the UK
Other things EHIC does not cover:
Trip cancellation
Trip misconnection
Baggage loss
Passport loss
Money/personal belongings theft/loss
Personal liability
Note that if medical treatment can wait until a person returns to the UK, it will have to be paid for.
Repatriation, in particular, can be very expensive - one of the many reasons why the UK government strongly recommends travellers take out comprehensive travel insurance.
Medical costs outside the EHIC zone
The cost of medical care outside the EHIC zone can be extremely high. This means if a person has an accident or falls ill somewhere like Florida, Turkey, Egypt, or the Caribbean, they will have to pay full price for any medical care they receive - not to mention being flown home (if required).
Average USA medical costs
The USA is the most popular non-European tourist destination among Britons, with 3.47 million visits in 2018 alone. Here are some average costs:
Ambulance: $1,000+ (£805)*
Emergency Room (A & E): $150 (£110) to several thousand*
Broken leg: up tp $7,500** (£6,000)
Average 3-day hospital stay: around $30,000** (£24,000)
Repatriation costs
The cost of being flown back to the UK can also be extremely high. In one example from the Money Advice Service, a Briton received multiple fractures and had to take an air ambulance back to the UK, at a cost of nearly £500,000.
One-in-three claims relate to medical treatment
According to the Money Advice Service, one-in-three travel insurance claims relate to medical treatment. The average cost for overseas medical treatment in 2017 was £1,300 (ABI).
Going abroad for medical treatment
Some people go abroad specifically for medical treatment. This may be because NHS waiting lists are too long, or because some procedures are not available on the NHS, such as certain expensive new treatments, rhinoplasty and breast enlargement. As you would expect, such procedures are not covered under EHIC either.

On this subject the NHS website states:
"If you're thinking about having medical treatment in another European country, it's important to understand how it works and the risks involved. If you do not follow the correct procedures, you may have to pay the full costs of your treatment."
Comprehensive travel insurance
Taking out comprehensive travel insurance may cost a relatively low sum, but can ensure you don't end up paying many thousands for medical treatment while overseas.
0 comments
---
There are currently no comments for this post.