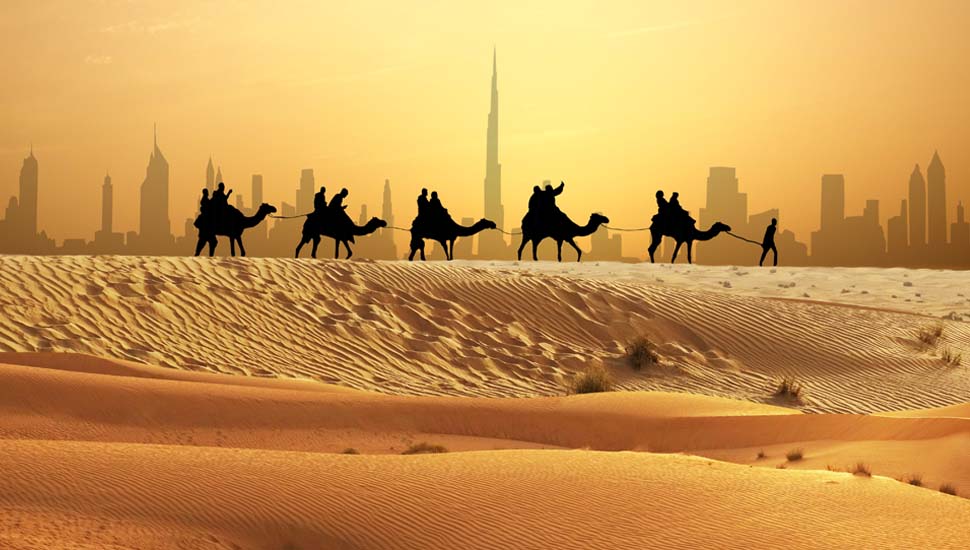 Dubai: i Travel Guide: A Shimmering Oasis in the Desert


Posted on 08 March 2021 by starttravel.co.uk
The glittering skyscrapers of Dubai were little more than a dream three decades ago. But today this former pearl diving town is a vast metropolis filled with all manner of shopping and entertainment opportunities. And while it has become a millionaires' playground (you'll see supercars everywhere), Dubai is still relatively affordable. So why not explore this shiny new city of plush apartments, gleaming yachts and world-beating shopping malls - with our useful travel guide?
Entry into Dubai
Getting through immigration at Dubai Airport can take an hour or more, but if you use the electronic SmartGates you can get into the city much quicker. You just need to pre-register before you arrive.
Cash and credit cards
Unless you already have dirhams with you, you'll need to use an ATM to get a supply. While many goods and services can be paid for by credit card, some smaller shops and restaurants only accept cash - so it's a good idea to have some dirhams on you.
ATM tip: When the machine asks if you want to pay in your own currency or dirhams, choose dirhams - it will cost you considerably less.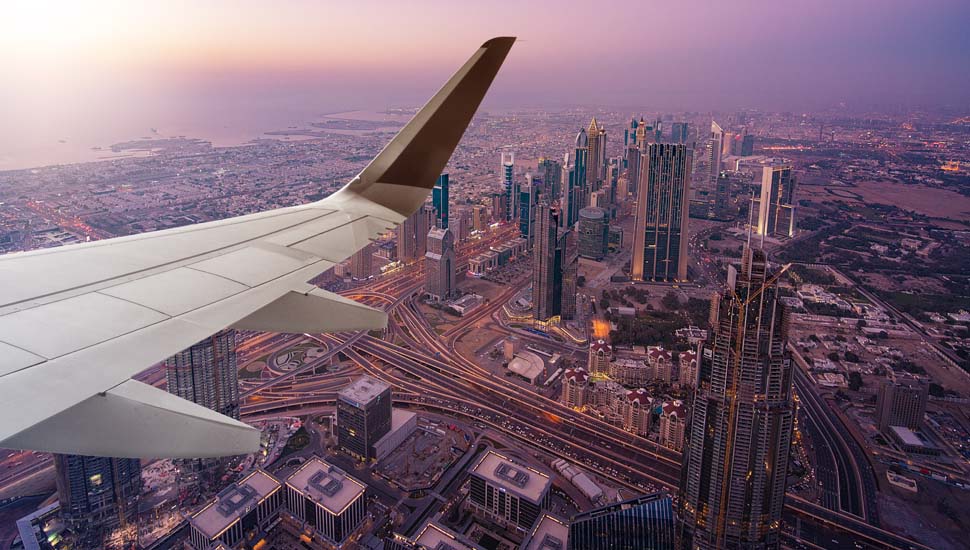 Hotel pickup services in Dubai
The majority of hotels offer a free airport pickup service.
Getting around Dubai
You can travel by taxis, Uber, or another ride hailing service called Careem. The cost of these services is comparable (about 2 dirhams/30p per km.)
Note that taxis with pink roofs are women travelling alone.
Dubai metro
If you're on a budget, the metro system will be a better choice. You'll need to buy a "Nol'' card - similar to London's Oyster card. You can choose Silver Nol, which grants access to the last two standard coaches, or Gold Nol, which allows you into the front carriage, offering exciting views of the track and the city.
Note that the second carriage is only for women and children.
Trams and monorail
There is also a tram system operating in the marina, which connects to the Palm Monorail. The Palm Monorail connects the Jumeirah coastline and the Atlantis Hotel, taking you across the Palm Jumeirah Island.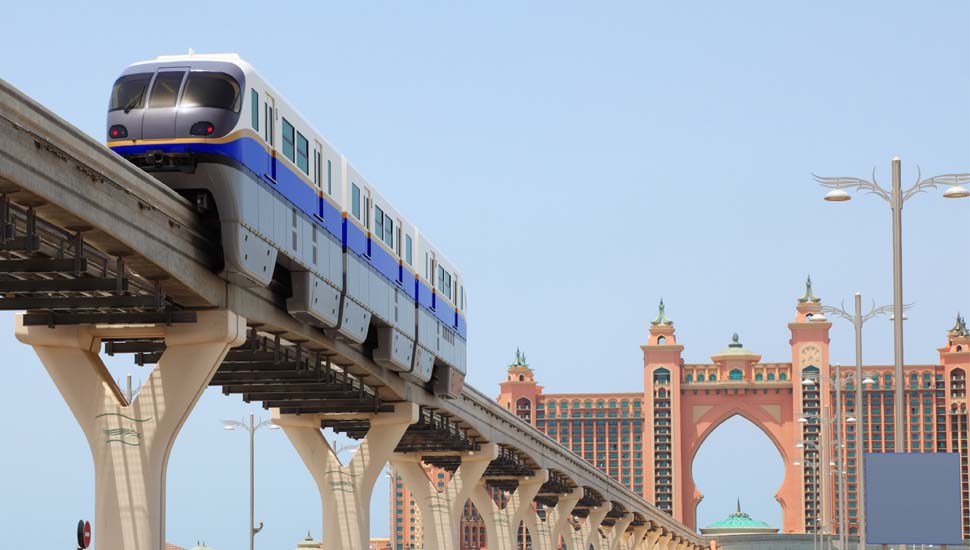 Big Bus Dubai
The Big Bus Dubai is a semi-open-top bus service that travels between the city's main attractions and is a pleasant and inexpensive way to get a feel for the city.
Things to do
Mall of the Emirates
The Mall of the Emirates offers a vast array of shopping and entertainment options.
The mall includes two huge food courts offering a wide array of international cuisine, and a ginormous Carrefour supermarket.
Ski Dubai
The Mall of Dubai also boasts its own indoor ski facility, where you can ski and snowboard til your heart's content. It features an 85m high mountain, its own ski lift, plus separate sled and toboggan runs and an ice cave.
Nearby is also a penguin enclosure with real penguin displays at certain times.
Helicopter flights
If it's within your budget, try a helicopter flight - it's a great way to see Dubai's eye-popping skyline - including the Burj Khalifa. Aim to book a flight when visibility is good; sand in the air can make for some hazy views.
Dubai Marina
Dubai Marina is the place to go celebrity spotting, and to have a go on the Dubai Eye - the planet's largest ferris wheel.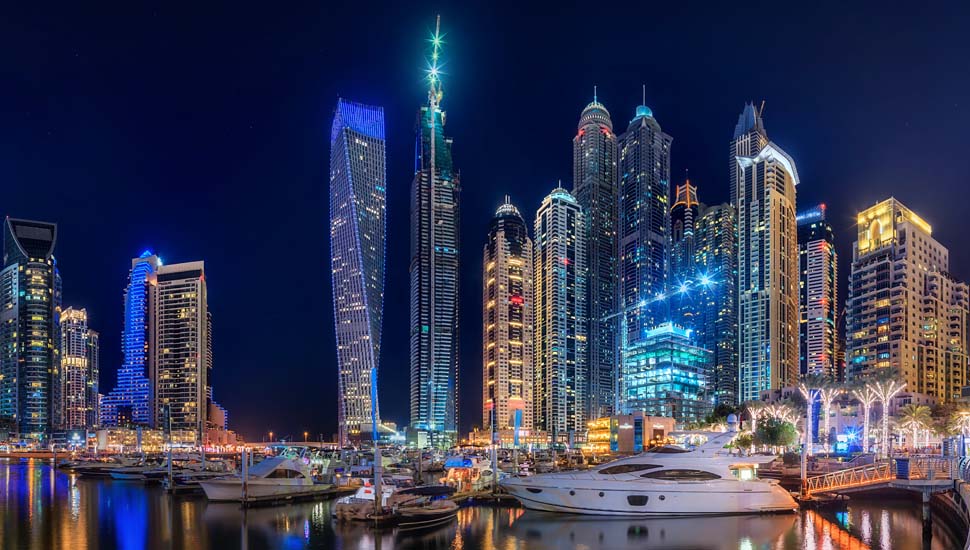 Sky Dive Dubai restaurant
Ever fancied eating gourmet food 50m above the ground? Then don't miss the Sky Dive Dubai restaurant - best enjoyed at night for splendid views.
Dubai Museum
Get a feel for Dubai's rich history at the Dubai Museum, housed in the 1787 Al Fahidi Fort. It's a reminder of how much Dubai has changed in the last few decades; in 1990 the city was little more than a sand-blown fishing town.
Dhow tour - Nighttime dinner cruises
Hop on one of the many dhows (large Arabic-style boats) and cruise the Dubai Creek while enjoying tasty Arabic food. You won't need to book ahead since there are many boats to choose from.
4x4 safaris
Book a 4x4 safari and explore the desert with scores of other 4x4s. Lawrence of Arabia it is not - but it is good clean touristy fun!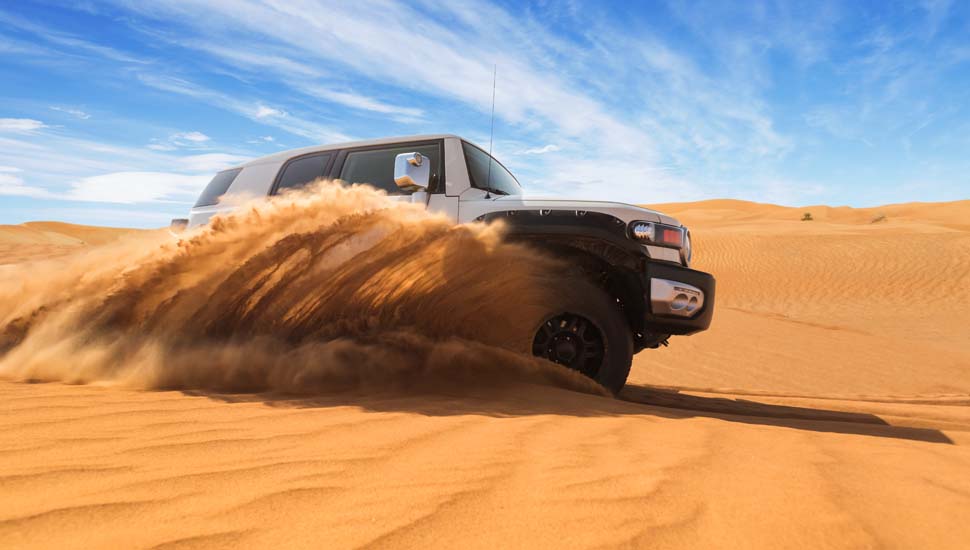 Musandam tour to Cassab - "The Norway of Arabia"
With your UAE tourist visa you can take the bus into Oman, then book a Musandam (boat) tour of Khasab. This is a wild, rugged section of coastline - and the Middle East's answer to the Norwegian Fjords. A Musandam tour also allows you to take a dive in the Arabian Sea. This is a great option if you have a spare two days.
Dubai Frame
If you're trying to have the biggest of everything, you might as well try having the biggest frame too! This structure features a fascinating museum in its base, and a scary glass floor at the top, 150m above ground.
Burj Khalifa
The 830m Burj Khalifa has been the world's tallest structure since 2009. You can buy tickets for one of two viewing platforms: At The Top (level 125), or At The Top Sky (level 148). Pre-booking is essential. Aim to go just before sunset and you'll get to enjoy both day and nighttime views of the city.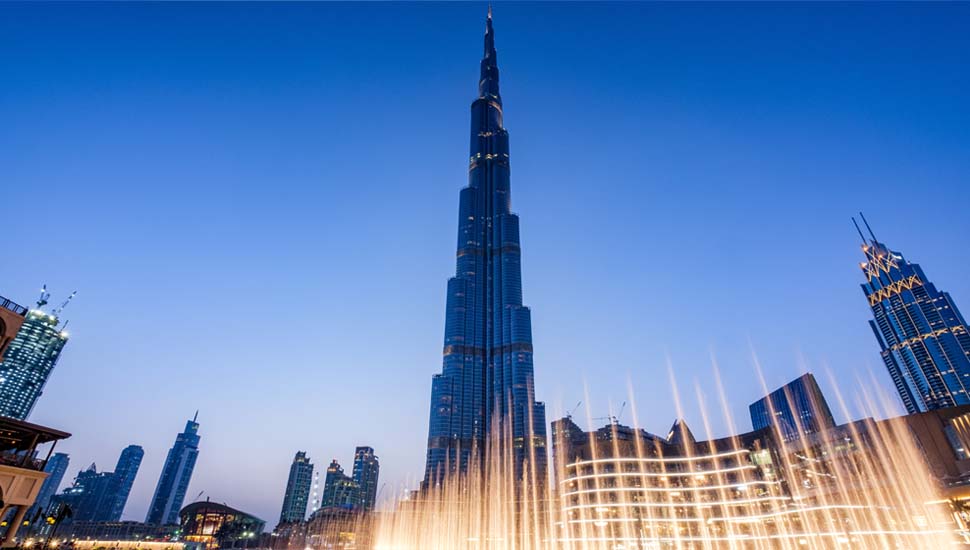 Dubai Mall
Shopping is one of the main pastimes in Dubai, and the best place to do it is the vast Dubai Mall. Aside from a vast array of shops, there's an ice rink, huge aquarium and a ginormous fountain just outside. Arguably one of the world's most intense shopping experiences.
How much does a trip to Dubai cost?
The cost of flights from London to Dubai vary depending on the class you choose. Bargain flights might cost from £300, while a First Class ticket with Emirates might cost from £6,000!
As a rough guide, you'll need around 5,000 dirhams (£1,000) per person to enjoy Dubai fully for a week.
0 comments
---
There are currently no comments for this post.