Why you should be open to getting married on a cruise ship


Posted on 18 June 2020 by starttravel.co.uk
Couples chose to tie the knot at sea for a variety of reasons. They may be enticed by the romance of the open sea or the simplicity of organising a ship-based wedding. They may also be attracted by the fact an at-sea wedding can be much cheaper than a land-based ceremony. A recent report by the Bridebook wedding app revealed the average cost of a UK wedding stood at £16,005. Other studies suggest an average figure of more than £30,000! Given a sea-based wedding can cost a fraction of this sum, nautical nuptials may be ideal for those on a budget.
Cruise wedding options
There are three main ways to have a cruise-based wedding. You can choose to get married at sea in international waters, or in port, before embarkation. You can also choose to get married ashore at a destination of your choice - such as a Caribbean beach or the Alaskan wilderness.
Getting married at sea
Getting married at sea means the captain must perform the ceremony. You need to ensure the cruise ship you book is licensed for at-sea weddings.
Getting married in port
You can have a local member of the clergy come aboard to perform the ceremony. Guests can board the ship for the wedding, then leave before you set sail. This option is likely to require more planning than getting married at sea. You'll also need to be familiar with local marriage laws.
Getting married on land, at your destination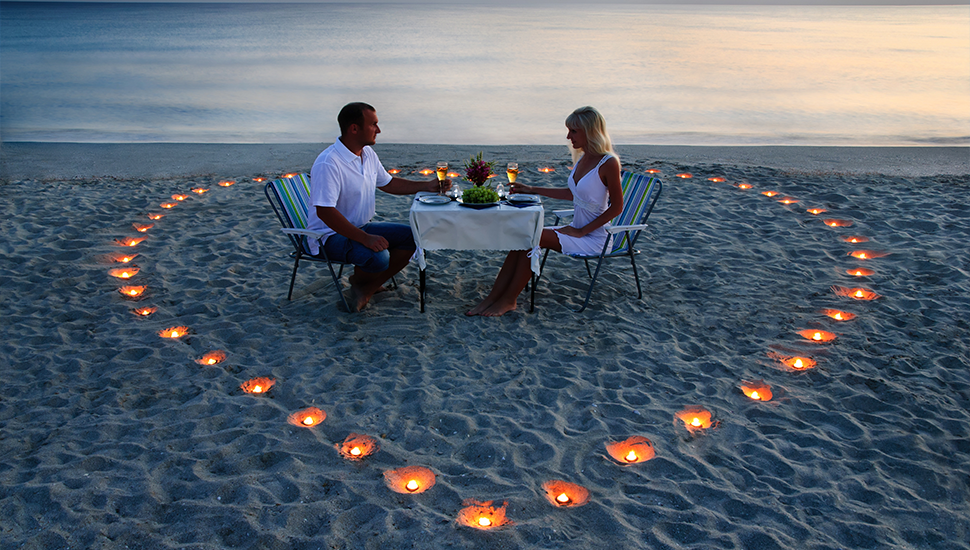 This is also likely to demand more planning than an at-sea wedding. You'll also need to arrange a member of the clergy to perform the ceremony, and once again you'll need to adhere to local marriage laws. Some cruise lines - such as Disney - have private islands on which you can get married.
What's included in a cruise wedding package?
Packages vary, but an at-sea wedding ceremony is likely to include use of the onboard wedding chapel or other suitable venue; offication by the captain; a wedding coordinator; live music; flowers; a wedding cake; Champagne; and photography services.
A harbourside wedding is likely to include the same kind of offerings.
Additional services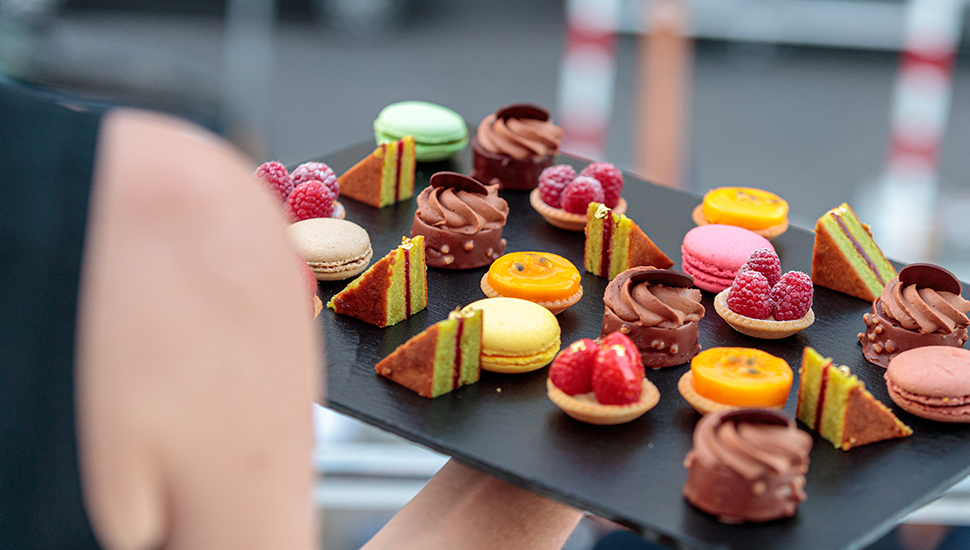 Cruise lines offer a range of extras, such as cocktail pianists, piano entertainers, harpists, elaborate floral arrangements, gift and spa services. These can of course add significantly to the base cost of a wedding ceremony.
How much is a cruise wedding likely to cost?
Basic cruise ship wedding packages can cost less than £1,000, in addition to the cost of a wedding licence (£250 - £400) - and the price of the cruise itself. Considering the average cost of a land-based wedding is in excess of £16,000, a cruise wedding can offer incredible value.
Why a cruise wedding may be cheaper than a land wedding
Cruise lines offer complete wedding packages that are often cheaper than land-based weddings. Such packages are more cost effective because there is only one provider - i.e. there aren't mulitple different companies trying to make a profit on your wedding.
Additionally, the cost of cruise wedding packages tend to fluctuate less than land-based weddings, where spring and summer ceremonies can cost significantly more than winter or autumn weddings. Equally, getting married on a Saturday on land can be more costly than, for example, mid-week - but on a cruise ship the cost does not fluctuate as much. That said, there may be supplements if you get married over Christmas, New Year, or on Valentine's day.
Combine wedding and honeymoon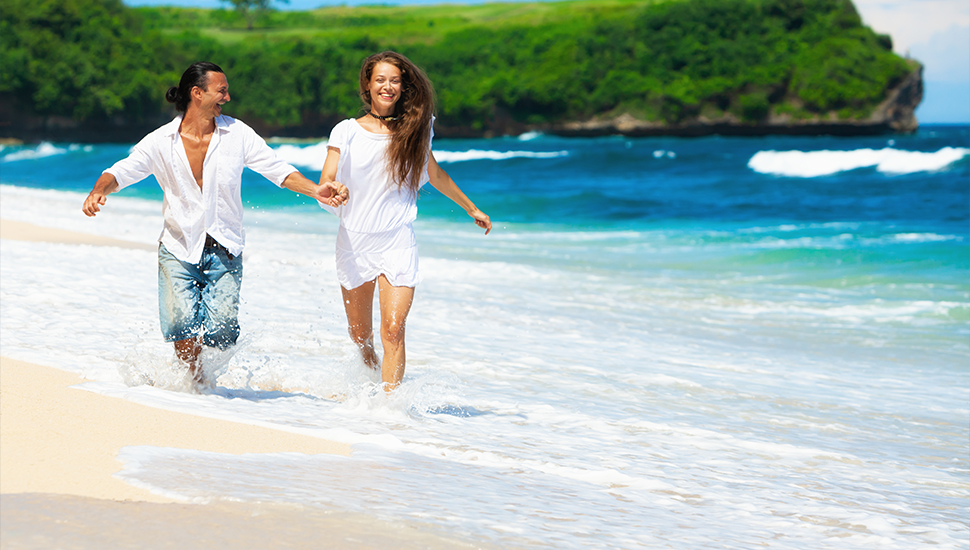 It makes a lot of sense to have your honeymoon onboard the cruise ship - it means less planning and may well be a lot cheaper than booking a separate honeymoon with different providers.
Guest limits
If you choose a harbourside wedding, the good news is your guests need only attend for the day in question (rather than booking onto the cruise). They can then leave before embarkation. However, there are usually limits as to how many guests can attend your ceremony.
Wedding vow renewals
Couples who have been together for a long time can choose to renew their wedding vows aboard ship - and can enjoy the same kind of services as offered by a regular at-sea wedding.
Travel agent support
You may wish to involve your travel agent in your wedding plans before you make any bookings. They may be able to help you get a good deal - particularly when it comes to group bookings.
0 comments
---
There are currently no comments for this post.