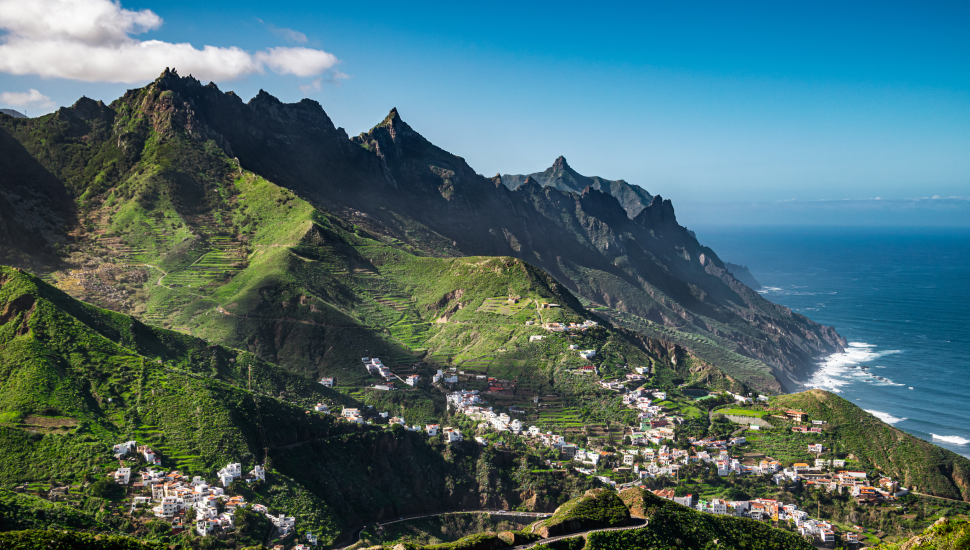 Where's hot in November? | Short-Haul Travel

Posted on 16 April 2020 by starttravel.co.uk
Fingers crossed that, by the time November swings around, we'll all be able to take a trip somewhere sunny. While November means wet, windy weather in the UK, not far away the skies are blue and the sun is hot (or at least pleasantly warm). There are several short-haul options across Europe where good weather combines with sandy beaches, national parks and/or historic cities. And while this November may not be the most normal in history, it usually means fewer crowds and lower prices.
Madeira
This volcanic Portuguese island is located off the northwestern coast of Africa and boasts warm year-round temperatures. No wonder they call it the Pearl of the Atlantic. Rocky mountain ranges and verdant valleys offer plenty for outdoors lovers, while the flowery capital of Funchal presents a laid-back cafe culture, a farmer's market, cathedral and the popular Monte cable car. There aren't many beaches, but the 9km long Porto Santo makes up for this shortfall.
Lanzarote
Boasting more than 300 volcanic cones, Lanzarote is another Atlantic island dominated by its geological past. Expect strange black lava fields and equally black beaches; as well as natural pools and options for cycling, surfing and diving. While still popular with package tourists, Lanzarote is increasing of interest to independent travellers. You'll find a wide choice of affordable accommodation in November when temperatures are just right.
Gran Canaria
Southwest of Lanzarote is Gran Canaria, the third-largest but most-populated of the Canary Islands. Often referred to as a continent in miniature, Gran Canaria offers a spellbinding variation of landscapes, including mountains, pine forests and beaches. Most mass tourism takes place in the north, around the capital Las Palmas de Gran Canaria, but the central mountainous area is much quieter - and perfect for more adventurous visitors.
Tenerife
Another volcanic wonderland in the Canaries, Tenerife is famed for its large resorts, white sandy beaches and heady nightlife. But there's a quieter, more natural side: pretty mountain villages, history-steeped towns and fascinating ports. Carnivals, volcanoes, forest walks and English fried breakfasts - Tenerife has it all, and in November, the hotels are cheaper and the weather is warm enough for t-shirts (just about).
Malaga
November visitors to Malaga, in sun-blessed Andalucia, are rewarded with pleasant temperatures and a wealth of historic and cultural draws. Picasso's home town boasts a Roman Amphitheatre, a Moorish fortress, numerous art galleries, and superb food - of both the high-end and not-so-high-end varieties.
Malta
With highs of 20 degrees, Malta is perfect for some winter sun - without the crowds or the hefty hotel prices. From picturesque coves to prehistoric temples, from snorkelling to scuba diving, from luxury yachts to adrenaline-pumping speedboats, Malta offers a lot more than just sunshine. And as for the food...expect Maltese, Sicilian and Middle Eastern, for a truly eclectic culinary experience.
We can't say for sure what November will bring, but if restrictions are lifted, these destinations are safe bets for some winter sun.
0 comments
---
There are currently no comments for this post.