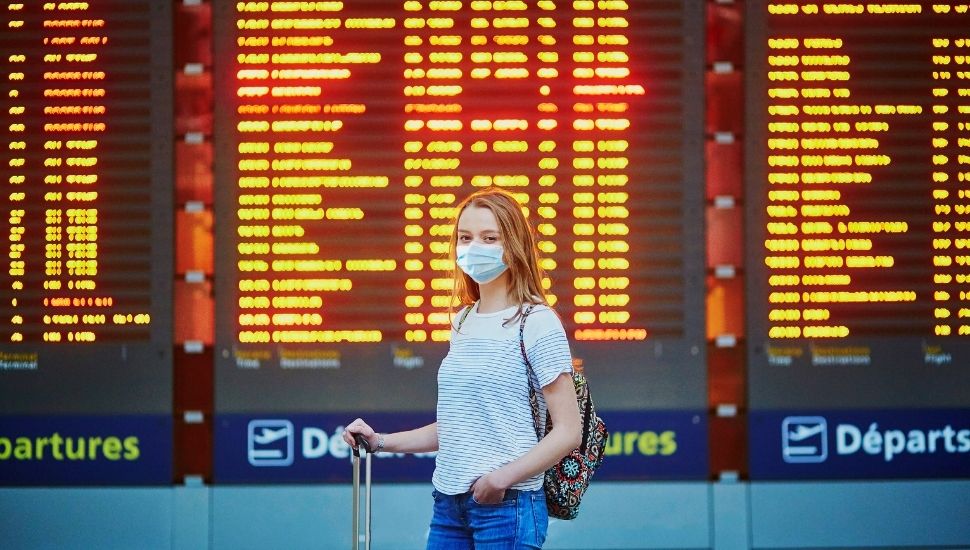 Travel Traffic Light System: Red, Amber and Green

Posted on 21 May 2021 by starttravel.co.uk
Overseas travel to Europe and holidays to far flung destinations are looking ever more likely for 2021, following the introduction of new travel guidance from the UK Government.
All details are correct at the time of writing. Coronavirus (Covid-19) international travel regulations are subject to change at any time. We recommend that you check the Government website for the latest updates.
As of 17 May, international travel began to safely reopen, allowing UK residents to go on foreign holidays to green list countries.
The 'Stay in the UK' regulation has been removed and replaced instead by a travel traffic light system.
What is the UK Traffic Travel Light System?
Set out by the Global Travel Taskforce, different levels of restriction will be applied to individuals returning to the UK from foreign countries, based on where the country features in the traffic light system.
The government will also be publishing a green watchlist in the future, to provide an indication when a country is identified as a candidate for a changing country. All measures will be kept under review and further action may be taken to protect public health.
Travel Traffic Light System: How are countries assessed?
The three traffic travel light system UK lists are decided based on the percentage of a country's population that have been vaccinated, the rate of infection, whether there are variants of concern and the country's access to reliable scientific data and genomic sequencing.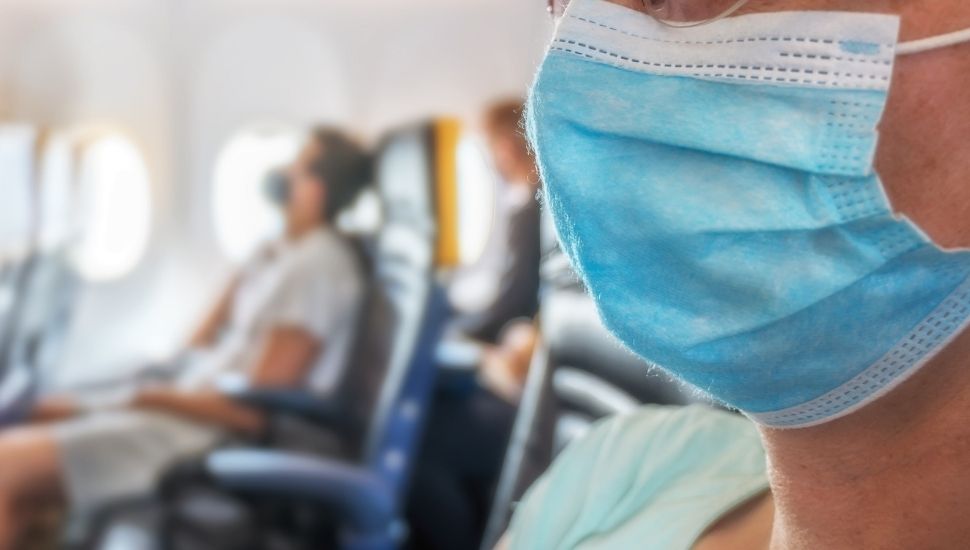 Will more countries be added to the green list for travel?
As the epidemiological situation improves worldwide, it is expected that there will be more opportunities for travel without the need to quarantine on return.
The lists will be reviewed every 3 weeks. The first review of the green list will take place in the first week of June and the changes will take effect a week later.
It is widely believed that at this point we could see a number of other European travel destinations popular with UK holidaymakers added to the green list. This would be great news for those looking for the opportunity for some summer sun in the peak holiday season, without the need to quarantine on return to the UK.
Travel from Green List Countries
Under the traffic light system, countries on the green list include the lowest restrictions for passengers.
For travel to England from countries on the green list, a pre-departure test is required to be taken up to 72 hours before return travel, as well as the completion of a passenger locator form.
In addition, a single PCR test on or before day 2 of arrival into the UK will be required. For England this can be booked in the same way as is in place now, through private test providers. (add link here to our deal)
Significantly, people arriving from green list countries will not need to quarantine unless the test result is positive.
You must follow these rules even if you have been vaccinated.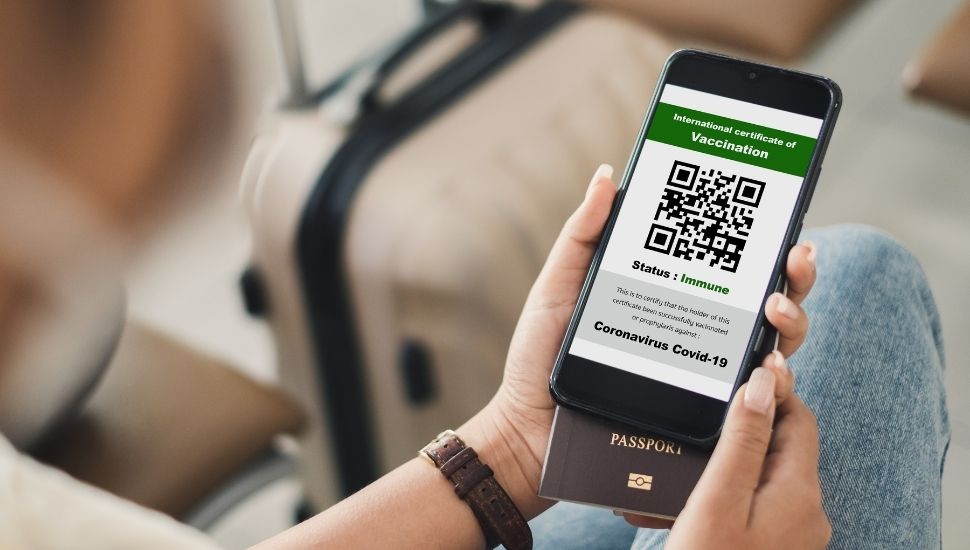 Travel from Amber List Countries
At this stage, the majority of countries have been placed on the amber list.
This entails self-isolating at home for 10 days if you come back to England from any of the destinations featured on the amber list.
However, there is the added option of paying for a private test on day five to end isolation early.
A PCR test must be taken on day two and day eight of return to from countries on the amber list.
As with return travel from a green list country, you must follow these rules even if you have been vaccinated.
The Government advice not to go to amber list countries is purely advisory. There is nothing to stop you from traveling to countries on the amber list, should you so wish to. That is different from the situation prior to the 17 May where you would be fined £5,000 for traveling abroad. Your travel insurance is valid so long as the Foreign Office (FCDO) does not warn against travel to your destination.
Given the decrease in demand for travel to amber destinations, airlines, for example, are withdrawing a number of their scheduled flights. By booking travel insurance at the time of booking the other elements of your trip, you have peace of mind that you are covered should circumstances with regards to your trip change.
Travel from Red List Countries
Countries on the UK traffic travel light system red list have been identified as "acute risk."
If you have been in a country or territory on the red list in the 10 days before you arrive in England, you will only be allowed to enter the UK if you are a British or Irish National, or you have residence rights in the UK.
If you are planning to return to England from a country on the red list, asides from the need to take a PCR test on day two and day eight after your return, you will need to stay in a government-approved isolation hotel for 10 days.
You will need to agree to book and pay for a quarantine package before you complete your passenger locator form and board your return journey to the UK.
The package includes the costs of transport from the port of arrival to the designated hotel, food, accommodation, security, other essential services and testing.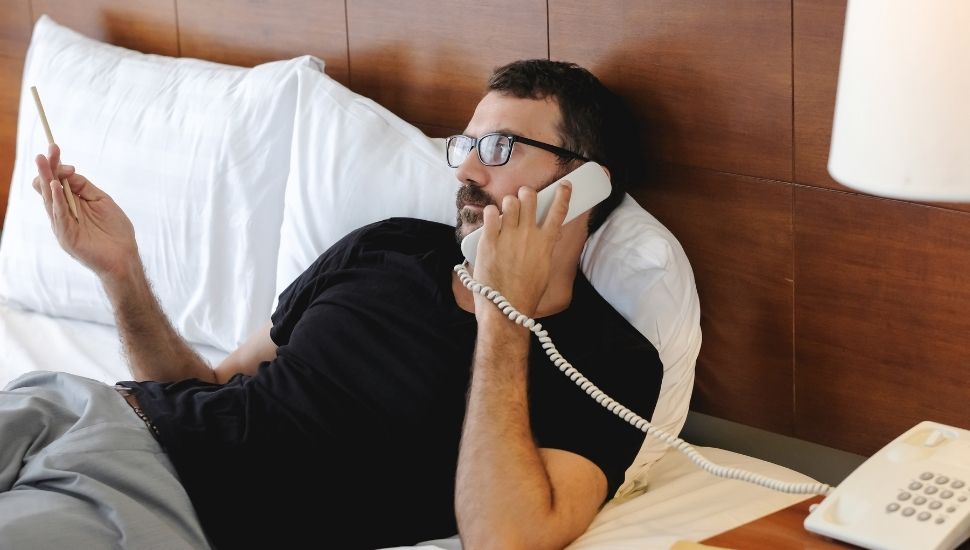 How much will you need to pay for a quarantine package from a red list country?
The UK Government has said that they will keep package prices under review. Current charges for a hotel quarantine package are:
| | |
| --- | --- |
| | Rate |
| Rate for 1 adult in 1 room for 10 days (11 nights) | £1,750 |
| Additional rate for 1 adult (or child over 11) | £650 |
| Additional rate for a child aged 5 to 11 | £325 |
There is no additional charge to your initial booking fee if you need to extend your stay as a result of positive tests at day 2 or day 8.
For those facing significant financial hardship as a result of the charge, there will be an opportunity to apply for a deferred repayment plan when booking. You will be required to pay back your debt to the government in 12 monthly instalments.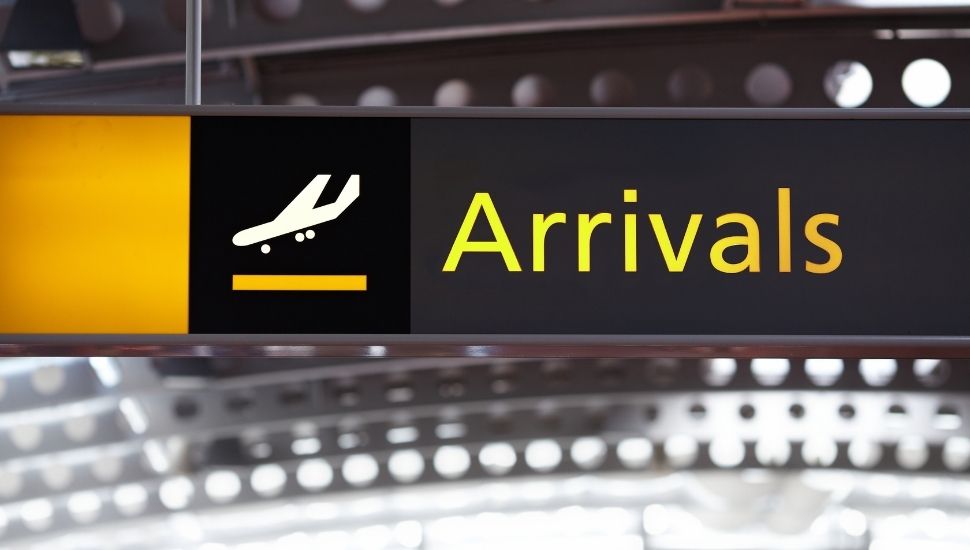 Arriving in England from a Red List Country: Where you can arrive?
If you're required to quarantine in a managed quarantine hotel you can only arrive in England at certain ports of entry. Currently these are:
Heathrow Airport
Gatwick Airport
London City Airport
Birmingham Airport
Bristol Airport
Farnborough Airport
Other ports of entry may be added in the future.
Carriers are not permitted to carry anyone who has been in a red list country in the previous 10 days to any other port of entry than those specified.
You must follow these rules even if you have been vaccinated.
International Travel: Rules for Scotland, Wales and Northern Ireland
The UK nations of Scotland, Wales and Northern Ireland have set their own individual international travel rules. These have been based upon the traffic light system set out by the UK Government.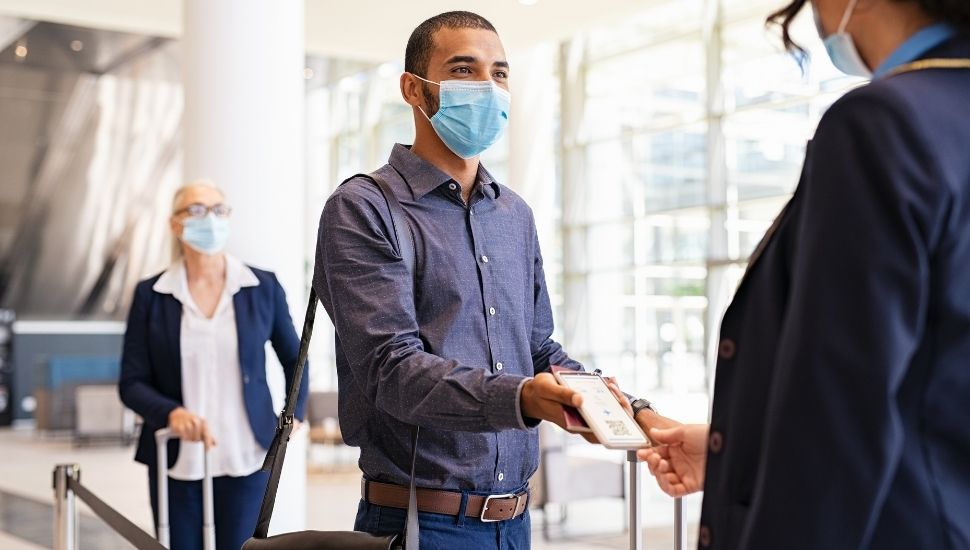 Scotland: How will International travel work?
The Scottish Government have announced that, at the initial stage, travel rules from International countries outside of the Common Travel Area (UK, Ireland, Isle of Man, Channel Islands) will be the same as those set for England.
Scotland will be operating their own assessment on Coronavirus travel restrictions however, so this could be subject to change.
We recommend that you refer to the Scottish Government website for the most up to date information on Covid international travel regulations
Wales: How will international travel work?
As is in place with England and Scotland, a traffic light system for travel regulations has been introduced. Countries will be classified as green, amber and red, with quarantine for Welsh residents if they have been to countries not on the green list.
The Welsh Government continues to advise people to only travel abroad for essential purposes.
From Monday, 24 May, a paper-based vaccination status will be available for people in Wales who have had two doses of vaccination and need to urgently travel to a country that requires Covid-19 vaccination proof.
As with all other UK nations, regulations are subject to change at any time. We recommend that you refer to the Welsh Government website for the most up to date information on Covid international travel regulations
Northern Ireland: How will international travel work?
From the 24 May Northern Ireland will also adopt a traffic light system for international travel.
In line with England, Scotland and Wales, those returning from green list countries will not be required to quarantine but will need to take a PCR test after they return.
In addition to the international easing, travel within the Common Travel Area of the UK, Republic Ireland, Channel Islands and the Isle of Man will also be allowed for non-essential reasons, with those returning no longer required to isolate.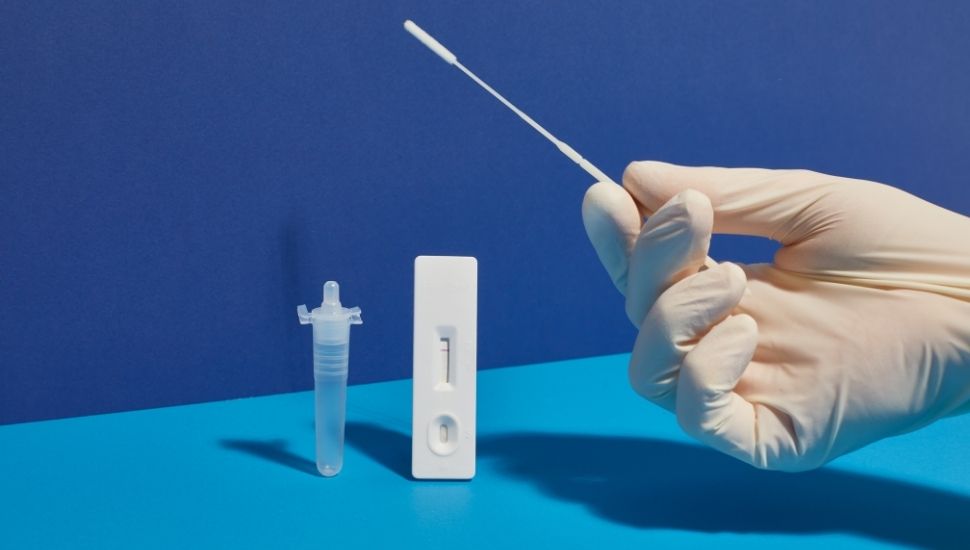 Pre-Arrival PCR Test Requirements
Coming back from overseas travel, the UK government insists on a test before you board a train, boat or plane to Britain.
If you are travelling from abroad, the foreign travel advice pages on gov.uk will have the latest updates about where you can buy COVID-19 tests in the country you are travelling from.
Your test result must be in English, French or Spanish and certified by proper a medical practice abroad.
The proof of a pre-departure negative test result will be required to be shown as part of health checks at the border. You must provide your original test result certificate; this can be a paper test result, or an original result you have had in an email or text message.
In addition, you must show proof of one or more pre-booked PCR tests for after you arrive in the UK – travellers from green list locations need only one, taken within two days of arrival, while those from amber and red places must pre-book two tests.
Passengers from any destination will still also be required to fill out a passenger locator form (PLF).
Passenger Arrival Forms (Passenger Locator Forms)
You must complete a passenger locator form online before you arrive in the UK.
You can submit the form any time in the 48 hours before you arrive in the UK and it is free to submit the form.
You will need to show your form when you check in to travel or board your plane, train or ferry to the UK.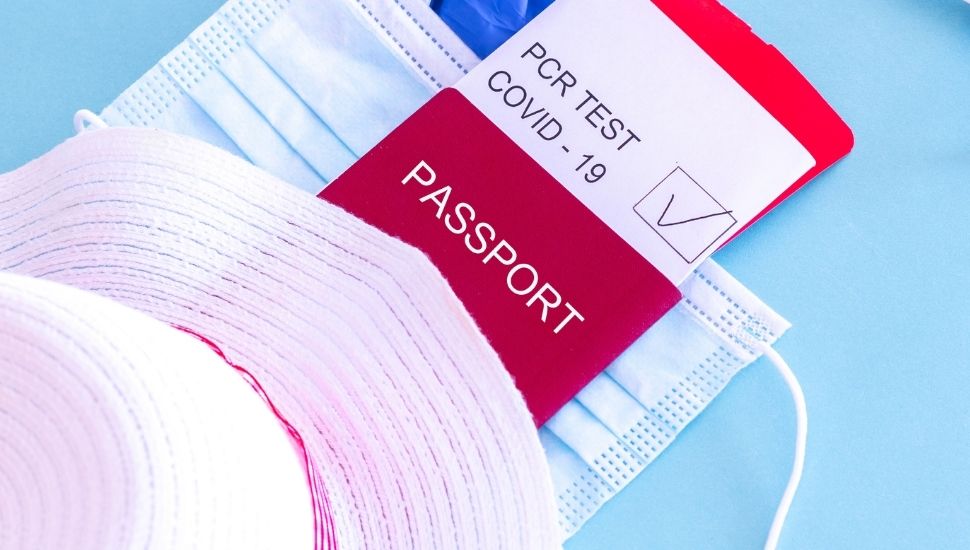 International Travel from the UK
Different countries will be operating different requirements for entry to visitors from the UK, with some not permitting entry to UK residents at all. For example, despite being on the UK green list, neither the popular destinations of Australia or New Zealand will currently allow those arriving from the UK to enter into their respective countries.
For those countries who are looking to reopening their borders and welcoming the arrival of UK tourists, many destinations are very keen that you have a Covid test in the 72 hours before you leave the UK or before you arrive with them.
Some may allow people who have been vaccinated to forgo the testing requirement.
Countries will decide whether they require proof of COVID vaccination for entry.
If needed, people in England who have both vaccine doses are able to demonstrate their COVID vaccination status via the NHS app. Those without access to the app can request a letter from the NHS proving their vaccination status by calling 119. Test results will not be stated in the app and the process for booking and presenting test results for travel remains unchanged.
The government is working with the devolved administrations to ensure this facility is available to everyone across the UK.
0 comments
---
There are currently no comments for this post.