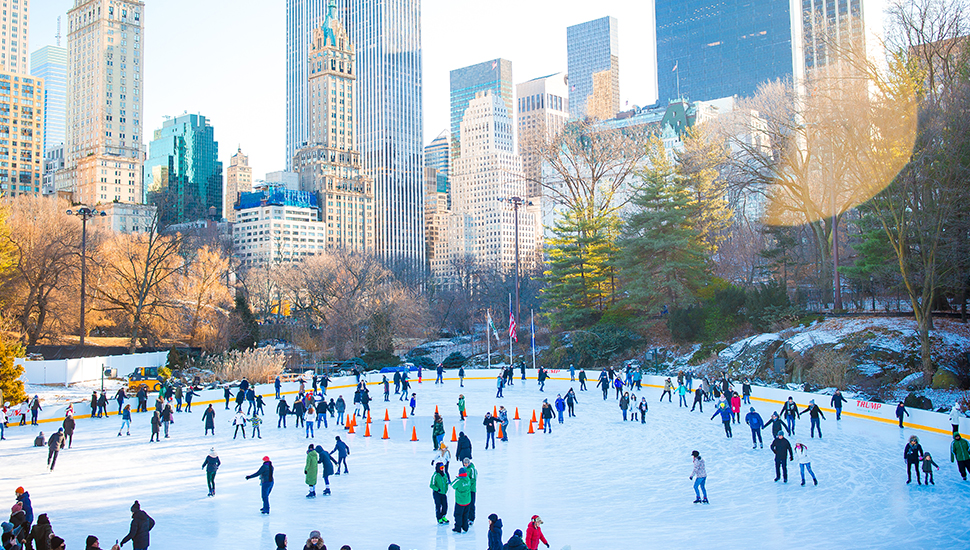 London-NY air bridge: Will you be ice-skating in the Big Apple this Xmas?

Posted on 28 October 2020 by starttravel.co.uk
The British and US governments are working on an air travel corridor between London and New York, according to reports.
The aviation sector has been hard-hit by the coronavirus pandemic, so opening up such a lucrative route will be good news for airlines.
It will also be great news for ordinary people who want to travel for thanksgiving or Christmas, and for holidays and business.
Covid-19 tests in airports
The US Transportation Security Administration (TSA) has tested more than one million people since March, as airport testing facilities have become more widely available.
This testing capacity will be key to any new London-New York travel bubble.
Another piece of technology could also support any new travel bubble. "Common Pass" is an app that standardises Covid-19 test results, which can be accessed quickly and easily by airlines. Recently, Common Pass was tested on a London-New York route.
Other travel bubbles have been successfully set up in Asia and Australia, but the high rates of infection in the UK and US could make opening up a corridor more challenging.
Avoiding lengthy quarantine
At present, arrivals into Britain from the US are required to self-isolate for 14 days. UK citizens without US citizenship or residency are not permitted into the US at all.
Under current proposals, a UK-US travel bubble would require travellers to have a negative Covid-19 test before and after their flight, eliminating the need for a long quarantine period - which could amount to 28 days in isolation on each leg of the trip.
Fast testing
From October 1, Tampa airport in Florida began offering Covid-19 tests on a voluntary basis. An Antigen test (88% accurate) cost $57 (44GBP); while a PCR test (95% accurate) cost $125 (96GBP).
As regards any London-New York travel bubble, it is thought testing costs would be met by travellers themselves.
Hope for travellers
At present, those dreaming of an overseas holiday need all the hope they can get - and this London-New York bubble proposal offers just that. US and UK officials have a lot on their plates with the US election and Brexit in the offing, but such a travel bubble would be a shot in the arm for recreational and business travellers - and help the airlines get back on their feet.
According to Business Insider, the London-New York route is the world's most profitable, making British Airways $1bn a year - mostly from business class seats. As such, the aviation sector is pressuring the UK government to make this happen.
So, if you'd love to find yourself ice-skating around New York's Rockefeller Center this Christmas, there is more than a glimmer of hope...
0 comments
---
There are currently no comments for this post.