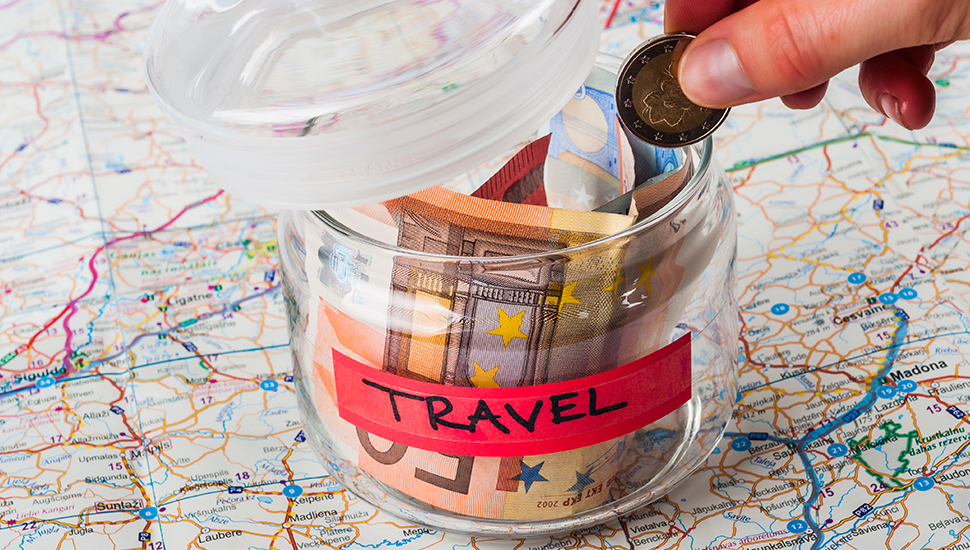 How to travel on a budget

Posted on 02 October 2019 by starttravel.co.uk
Got the travel bug but low on funds? Don't worry, exploring the world doesn't need to cost the Earth. With a little research and planning, you can enjoy exotic cities, beaches and mountainscapes for a fraction of a 'regular holiday'. Read our top tips for travelling on a budget...
Make a plan and stick to it (as best you can)
You might believe spontaneity is part and parcel of being a free-spirited budget traveller, but in reality the only way to keep costs down is to plan ahead. In particular, this means booking flights many weeks before you intend to fly. Booking trains in advance also saves large sums. The idea is to build the bare bones of a trip - the most expensive elements - then add the more spontaneous 'fleshy' bits. You might pencil in time between flights or train journeys in which you can play it by ear.
Travel off season
Avoid high season and you'll be rewarded with considerably cheaper flights and accommodation. 'Shoulder' seasons (before and after high season) are a good middle ground - with good weather but lower prices.
Embrace free or cheap accommodation
Accommodation is probably the most expensive element of your entire trip, unless you've booked a long-haul flight. To minimise this cost, avoid hotels, bed and breakfasts and guesthouses. Instead, stay in hostels or low-cost Airbnbs. You could also try Couchsurfing.com - on which people let you sleep on their sofa for free. If you are really adventurous, you might even pack a small tent and sleeping bag, and pitch up wherever you find a suitable spot. However, for many travellers this would be pushing the budget mindset a little too far.
You could also visit relatives or friends overseas and bag a few night's free accommodation - while re-affirming these important connections.
Pick accommodation near attractions
It's often much cheaper to book accommodation far away from the city centre, but be aware that any savings may be cancelled out by public transport costs: If you end up taking buses and taxis to get to where the attractions are, choosing a remote accommodation could be a false economy. The key thing is to choose accommodation near to the places you wish to visit.
Consider working for bed and board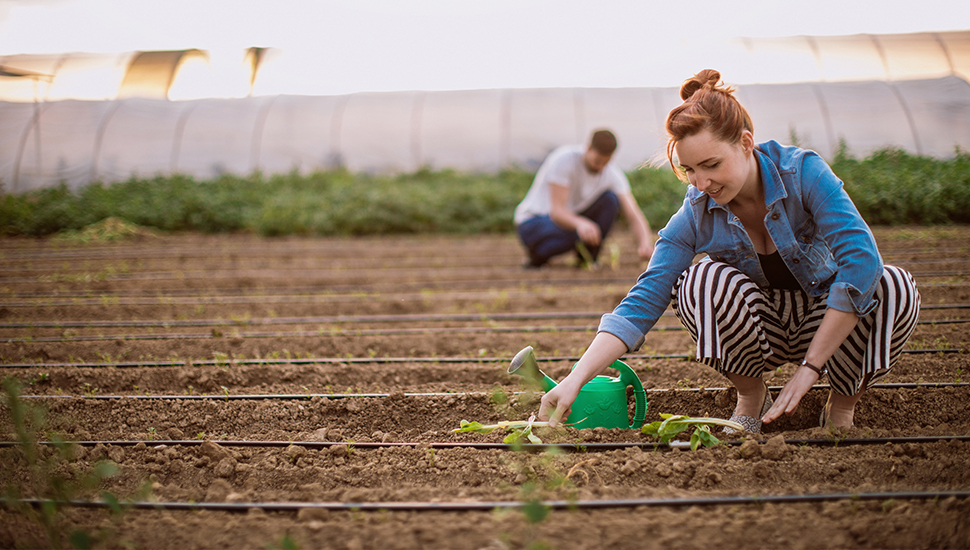 Fancy working a few hours a day in exchange for food and accommodation? There are a number of organisations that facilitate this approach - which could see you spending very little each day (or perhaps nothing at all).
Workaway - work on homestays, farmstays, within families and cultural exchange schemes. There are more than 30,000 active hosts on the site, who give you the chance to try something you've never done before - and get free food and board!
Wwoof - 'Wwoofing' works in a similar way, but is focussed on organic farms. Pick, pack, dig and plant your way around the world, in exchange for free accommodation and free (generally organic) food! A great way to meet lots of new people, learn new skills and eradicate your basic costs.
Choose a cheap destination
If you want your money to go further, avoid northern European, North American and East Asian countries - as they are generally expensive. By contrast, places like India, Thailand, Nepal, Indonesia and Turkey are very cheap indeed - especially when it comes to transport and food. However, you must weigh up cheap living costs with the price of reaching these places. A good middle ground is choosing a cheap destination closer to home: consider Eastern European, Balkan or Central Asian destinations: Bulgaria, Romania, Croatia and Georgia offer the living costs of South East Asia, but might only cost £100 to reach from the UK.
Eat like the locals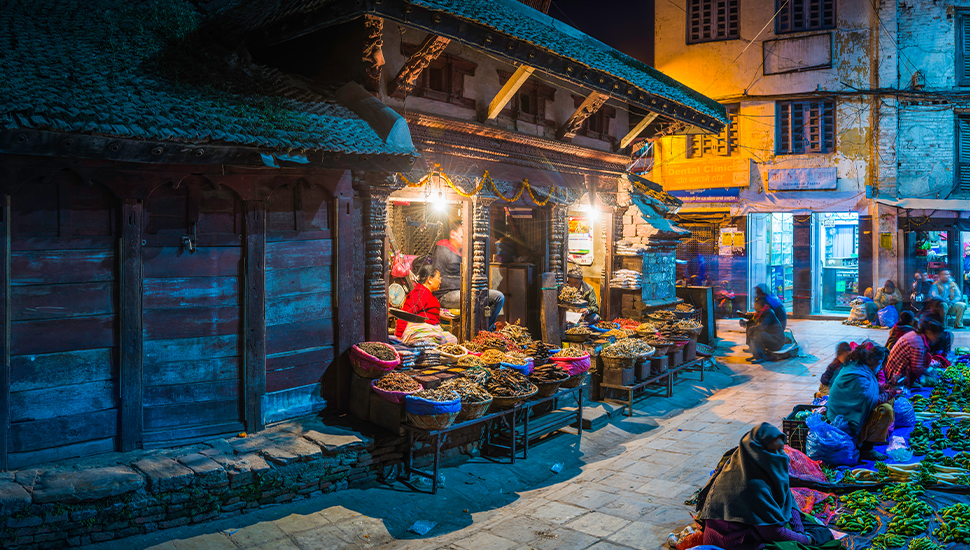 Avoid tourist-centric restaurants in favour of local establishments and street food - they're much cheaper. Visit fruit and vegetable markets for low-cost and healthy eats - but make sure you get the local prices! If you decide to stay in hostels, make use of any kitchen facilities to cook your own meals.
Download taxi apps
Mobile internet has revolutionised how we get about towns and cities - making it cheaper and easier. With taxi apps like Uber and Grab, you simply enter your destination and a nearby affiliated taxi, tuk tuk or motorbike will come and pick you up. You can usually pay by card or by cash. This tends to be a lot cheaper than haggling with taxi drivers on street corners, who are often looking to overcharge unwitting tourists.
Download maps
Download offline Google Maps or maps.me of your destination. You'll have your bearings much better, so you'll know which attractions are walkable and for which you'll need public transport. You'll also know if the taxi driver is taking a circuitous route to ramp up the fare!
Buy a local SIM
This will give you on-the-move access to Google Maps - and real time data on buses and trains - which are much cheaper than those hustling taxi drivers! Data will also make it easier to find cheap dining options while you're out and about.
Load up on certain items in the UK
The highly competitive UK high street means it's often cheaper to buy things in Britain than overseas - particularly when it comes to toiletries and pharmaceuticals. For example, in Asia men don't have much facial hair, so razor blades are more costly (lower economy of scale). Other items such as sun block and shampoo may also be cheaper in the UK - and may also be of higher quality. Some otherwise cheap countries (e.g. Cambodia) have to import many toiletries, which makes them more expensive.
Don't arrive at night
Flying into a city very late at night could mean trains and buses are not running - leaving you at the mercy of taxi drivers who don't want to put their meters on!
Book overnight trains and buses
This saves you a night's accommodation - but doesn't work for light sleepers, who end up having to nap all next day to recover.
Find free and cheap things to do
Most art galleries and museums let people in for free on certain days. Additionally, most cities have lots of other free things to do: think parks, monuments, churches, temples, outdoor movie screenings, and free cultural events.
0 comments
---
There are currently no comments for this post.