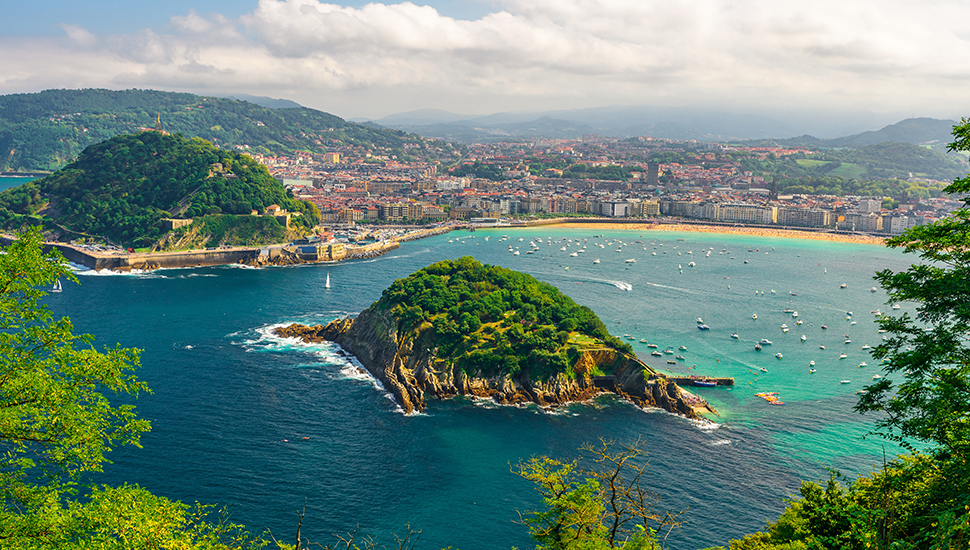 7 of Spain's Prettiest Coastal Towns

Posted on 25 June 2020 by starttravel.co.uk
Spain is blessed with many pretty coastal towns, but the seven listed below are notable for their winning blend of world-class beaches, charming old towns, and superb food. If you're plotting a beach break for your post-lockdown getaway, you'd do well to consider one of these Iberian coastal gems.
San Sebastián, Basque Country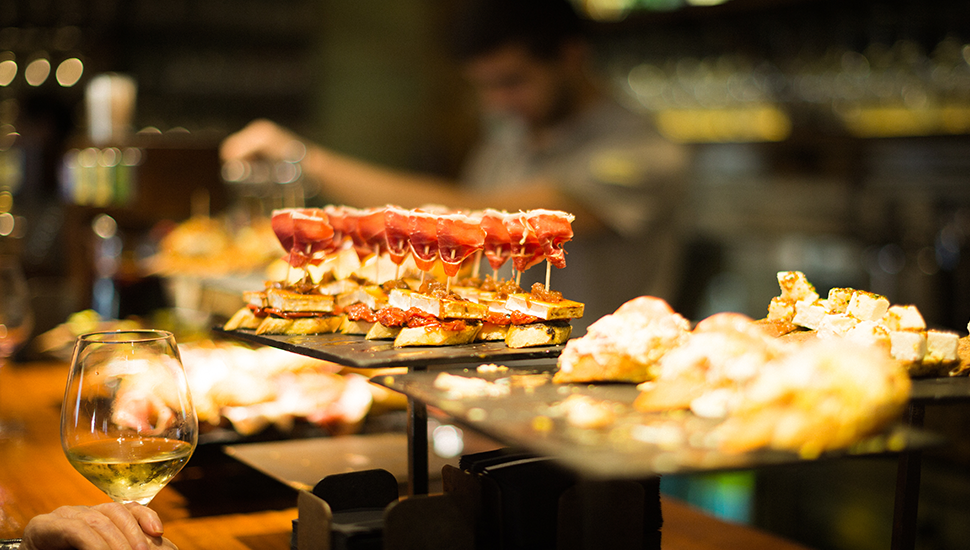 Blessed with multiple ornate bridges, elegant streets and its own beach (Playa de Gros), San Sebastián has all the ingredients for a top-class beach holiday. You might come for the beachcombing and the shopping (Área Romántica is a shopaholic's dream) but you'll probably stay for the delicious cuisine. However, you don't need to spend a fortune in one of the high-end restaurants - you can simply gorge yourself on "pintxos" (like tapas) in one of the more accessible (read: cheaper) establishments.
Marbella, Andalusia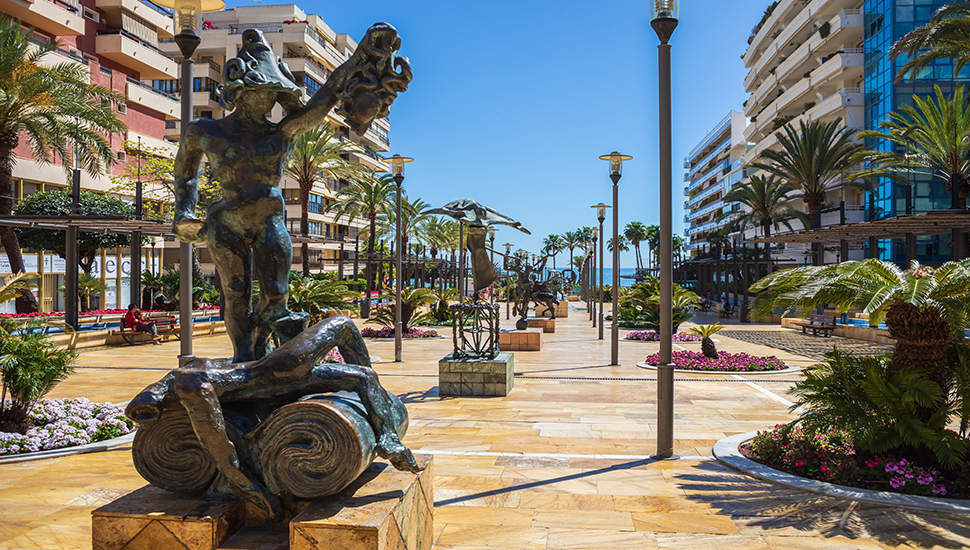 Marbella is best known as a hang-out for the super-rich and the aristocracy, as evidenced by the mega-yachts and the glitzy nightlife. But away from the showy tourist strip is a richer, oldy-worldy Marbella. Head to the Old Town's Plaza de los Naranjos (named after the orange trees that edge it), and regard a clutch of outlandish sculptures by Salvador Dalí on the Avenida del Mar. Then take the seaside promenade all the way to the equally picturesque San Pedro de Alcántara - and you'll have a deeper understanding of what the area offers.
Palma, Mallorca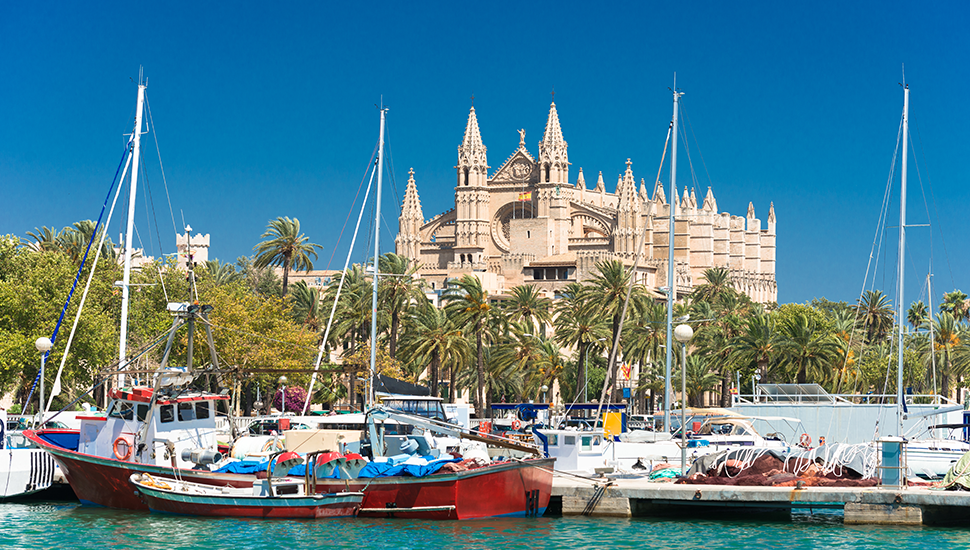 Being conquered is no laughing matter, but for Palma, at least, it has resulted in a fascinatingly diverse range of architectures. One of the must-sees is the labyrinthine Old Town - among the finest Moorish casbahs in Spain. Once you've soaked up some of that vibrant history, it's time to hit the beach: From Palma you can reach dozens of white and golden-sandy strips, for some classic Spanish beach time.
Alicante, Costa Blanca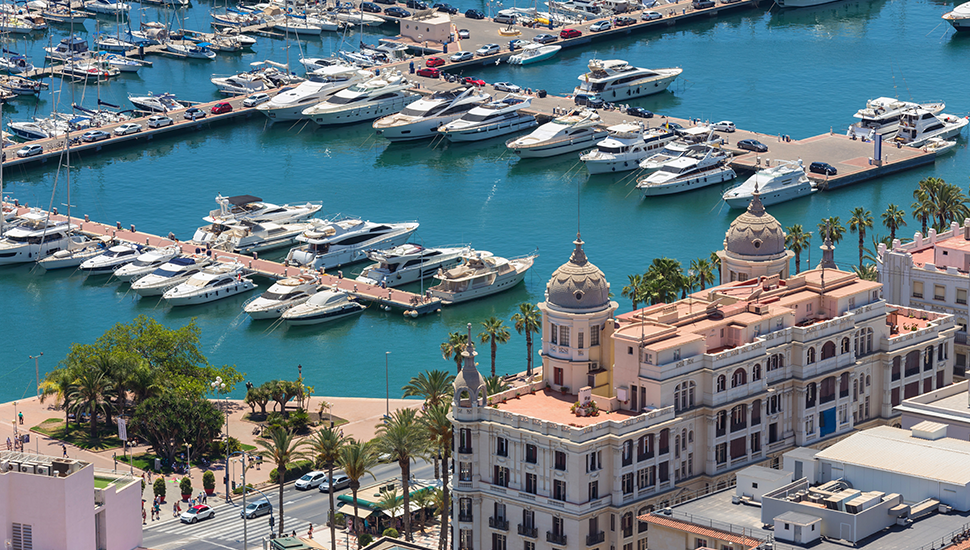 For decades Alicante has morphed to meet the needs of tourism - but it has done so without losing its soul. It remains one of the best resorts in Spain if you're seeking top quality beaches. Located on the Costa Blanca, you're sure to enjoy a break here - whether with your family, or a group of friends celebrating a forthcoming wedding. Sure, Alicante caters to tourists, but its charm is secure - as evidenced by La Explanada de España - a palm-lined promenade paved with marble, and offering scintillating views across the sea.
Barcelona, Catalonia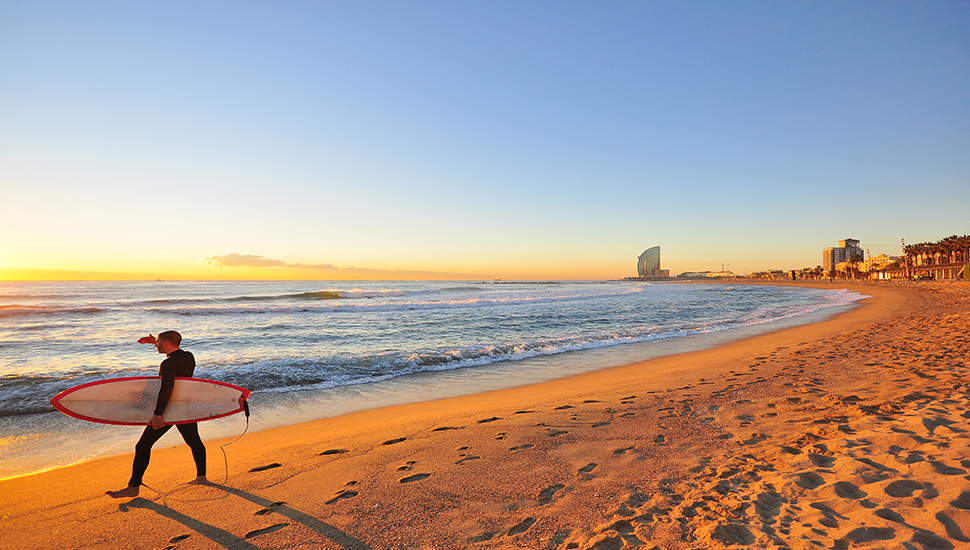 The capital of Catalonia is perhaps the most famous of all Spanish coastal cities - and with good reason. Over the centuries, the city's elegant streets have attracted writers, artists and architects of all stripes (think Orwell, Picasso and Gaudi, just for starters), making Barca a true centre of the arts. Feast your eyes on La Sagrada Familia, then feast your tummy in one of several food markets. But central to all Barca life is the Balearic Sea, best enjoyed on La Barceloneta Beach as the sun goes down, ideally with an aperitivo in your hand...
Ibiza Town, Ibiza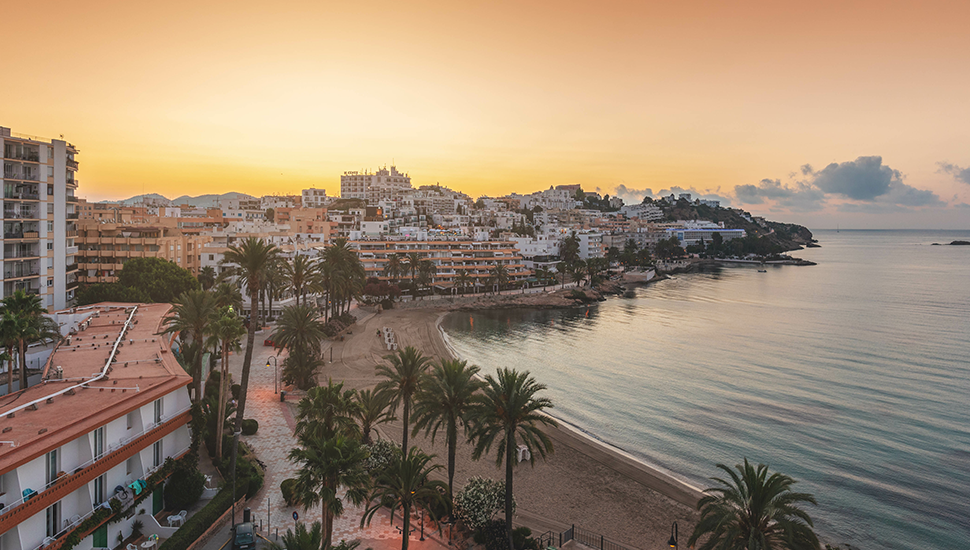 Ibiza is best known for its nightclubs - and for a clientele that likes to get both sozzled and sizzled - preferably at the same time. But Ibiza offers so much more: discover secluded hinterland hotels, peaceful hamlets, and, on the north coast - just possibly - a sandy cove with no other soul on it. For your dose of history, don't miss Ibiza Town's World Heritage–listed Dalt Vila, from whose lofty ramparts you can enjoy views across the glittering Med.
Cádiz, Andalucia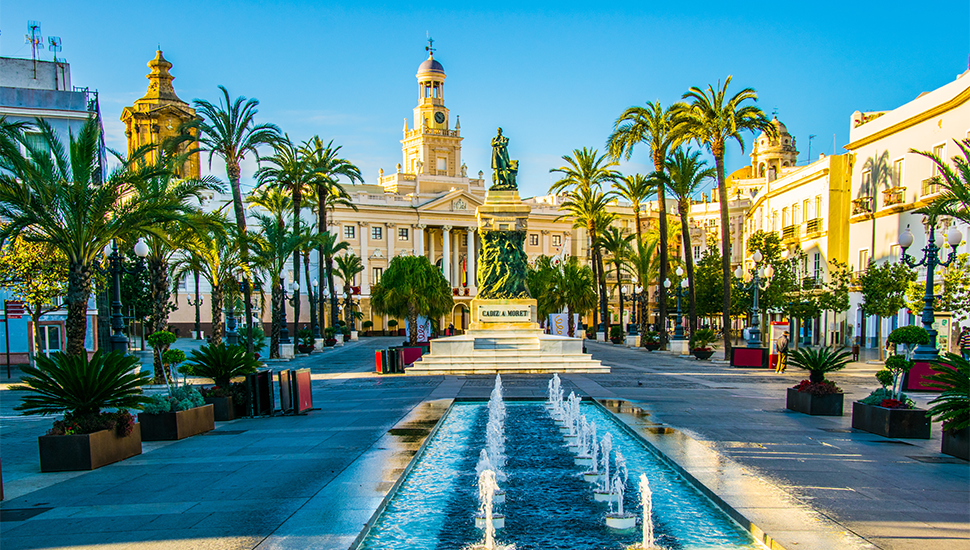 For thousands of years "gaditanos" - or people of Cadiz - have made a living from the sea. Indeed, Cadiz is set on a tract of land that juts out into the mighty Atlantic Ocean, meaning the city is encompassed by the sea like few others. This unique geography gives it a very special look and feel, punctuated with old lighthouses and watchtowers. It's the quintessential Spanish port city - and one not, if possible, to be missed.
0 comments
---
There are currently no comments for this post.