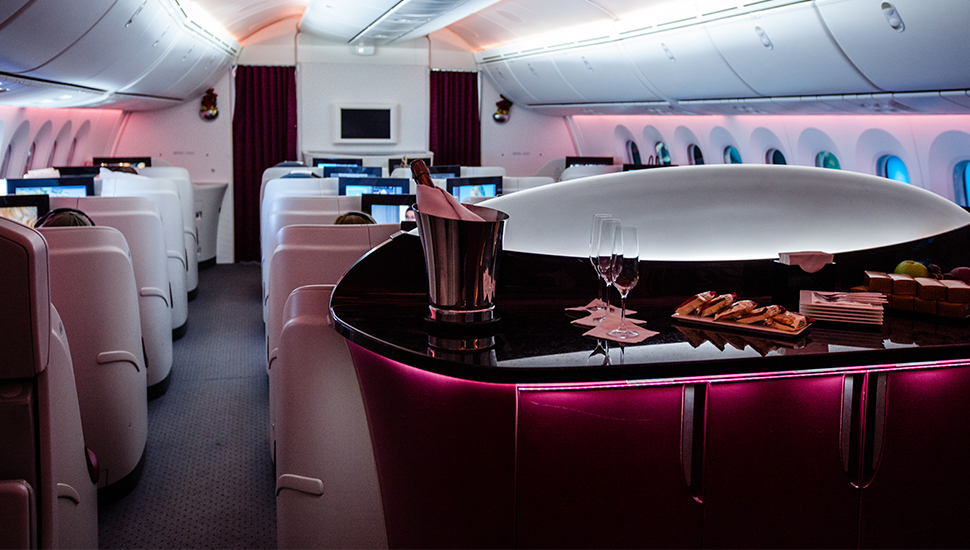 7 airlines with the best business class amenities

Posted on 10 September 2019 by starttravel.co.uk
Business class is an increasingly lucrative market, so it's little wonder airlines invest a great deal of time and money into creating the optimum business class experience. A great business class product delivers on comfort, space, privacy, service and food, not to mention a seamless airport connection experience. Here we look at seven of the best business class products on the market.
Qatar Airways - QSuite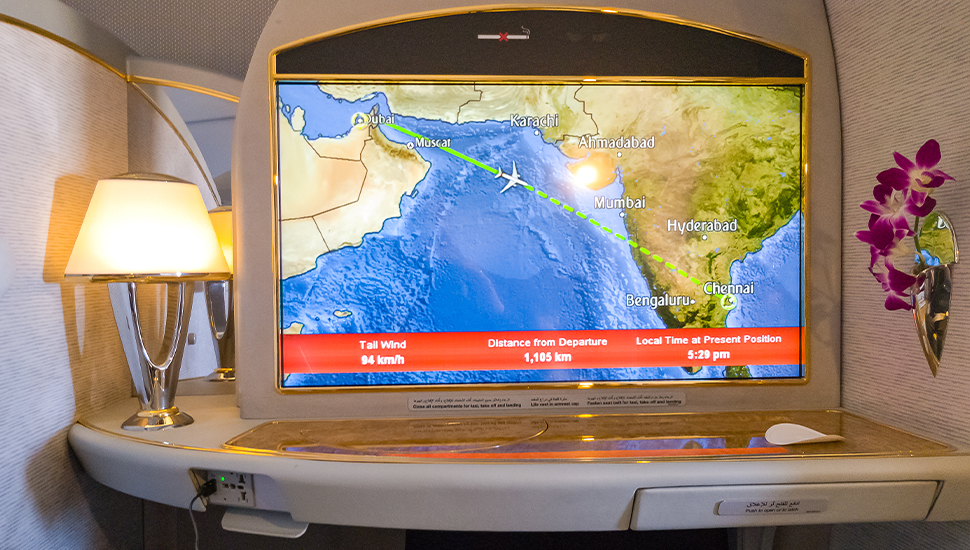 Described as "comfortable, spacious and super quiet" by Forbes' Gabriel Leigh, QSuite from Qatar Airways won this year's Best Business Class Award from Skytrax. Rear-facing Qsuites offer a little more space than forward facers, but all options deliver big on comfort and privacy. Dining options can be enjoyed in any order and the service while occasionally a little disorganized, according to Leigh, is otherwise excellent. Connections in Qatar Airways' Doha airport can be chaotic at times, but this does not detract from a truly five-star business class offering.
All Nippon Airways (ANA) - "THE Suite", "THE Room"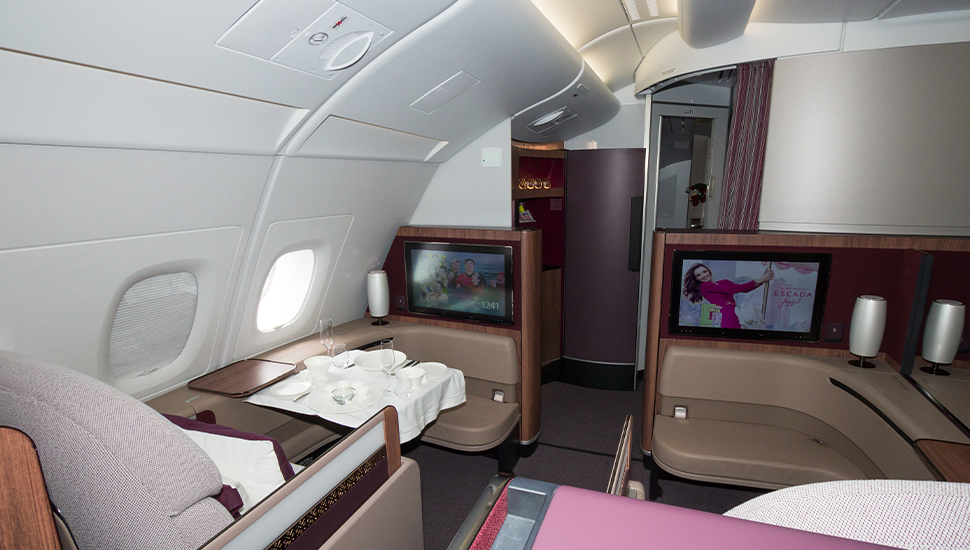 Runner up in the Business Class Awards is ANA, which recently launched its new business class seats on the airline's Tokyo/Haneda-London route. Business class passengers have access to the largest 4K screen on any commercial aircraft, according to ANA. Passengers also benefit from special lighting inspired by sunrise - to "improve comfort and convenience during sleeping, reading and dining" - according to the Japanese carrier.
Singapore Airlines - Business Class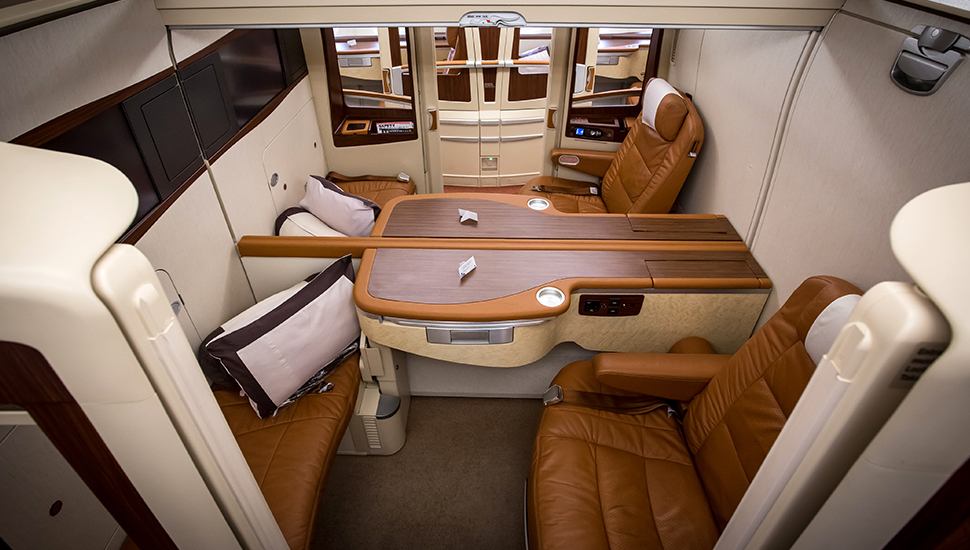 As the first airline to operate the A380, Singapore has always prized business class passengers. Its latest offering delivers big on privacy, fast Wi-Fi and a private chef service. It also has a double-bed option. Drawbacks include a small foot well and the fact Business class is only available on three routes. It was ranked third by Skytrax.
Emirates - Premium Upper Business Class
Based around the 1-2-1 staggered layout favoured by many A380 operators, Emirates' Premium Upper Business Class seats deliver privacy without the loss of aisle access. Burled walnut with gold trims and ambient lighting make for a very cosy atmosphere on board. Each seat features a well-stocked mini bar and plenty of storage cubby holes. The tone of your journey is set with a glass of Moet as you peruse the menu before takeoff...
Qantas Business
Australia's national carrier was ranked fifth by Skytrax for its business class offering. Available on the airline's Dreamliner B787-9 fleet, you can expect lots of space, fine dining and fully-flat beds on some aircraft. Enjoy access to the award-winning Qantas Business lounges, priority check-in and even a pair of pyjamas!
Hainan Business Class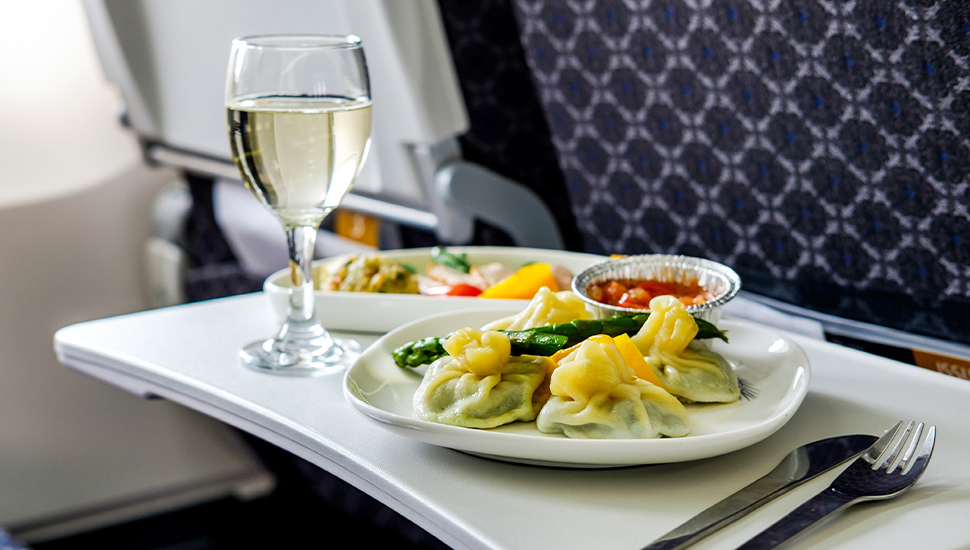 Chinese mainland carriers don't have the best reputation, but Hainan is the exception. Ranked sixth by Skytrax, this business class stands out for its superb hospitality, delicious food and world-class onboard amenities. It's also considerably more affordable than many rivals.
Thai Airways - Business class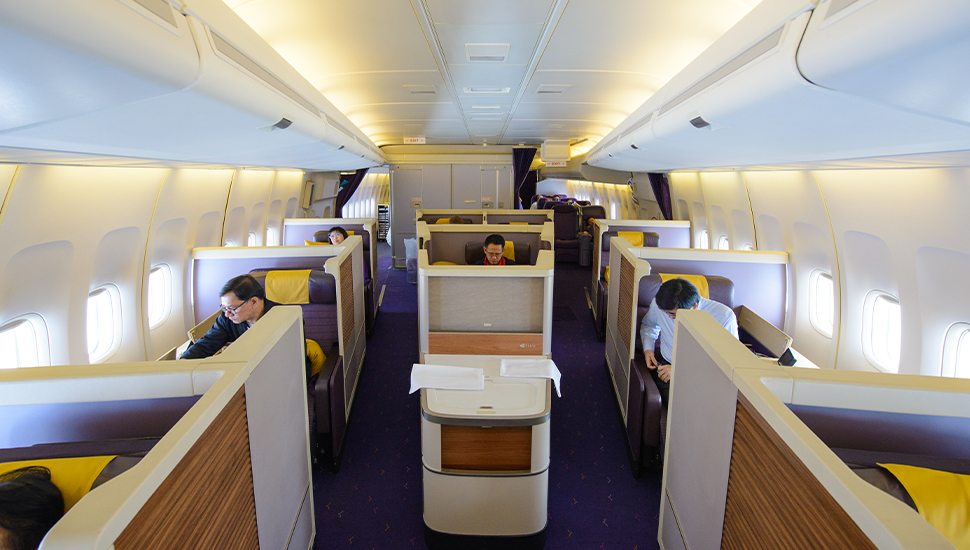 Hailing from a nation famed for its hospitality, Thai Airways' Business Class product ranks highly for inflight service. The food is well reviewed and the inflight entertainment is good. Some reviews down-mark Thai for its seats, which can feel exposed and are a little short. Amenities are less impressive than some rivals, but that didn't stop Thai making the top ten in the Skytrax awards.
0 comments
---
There are currently no comments for this post.